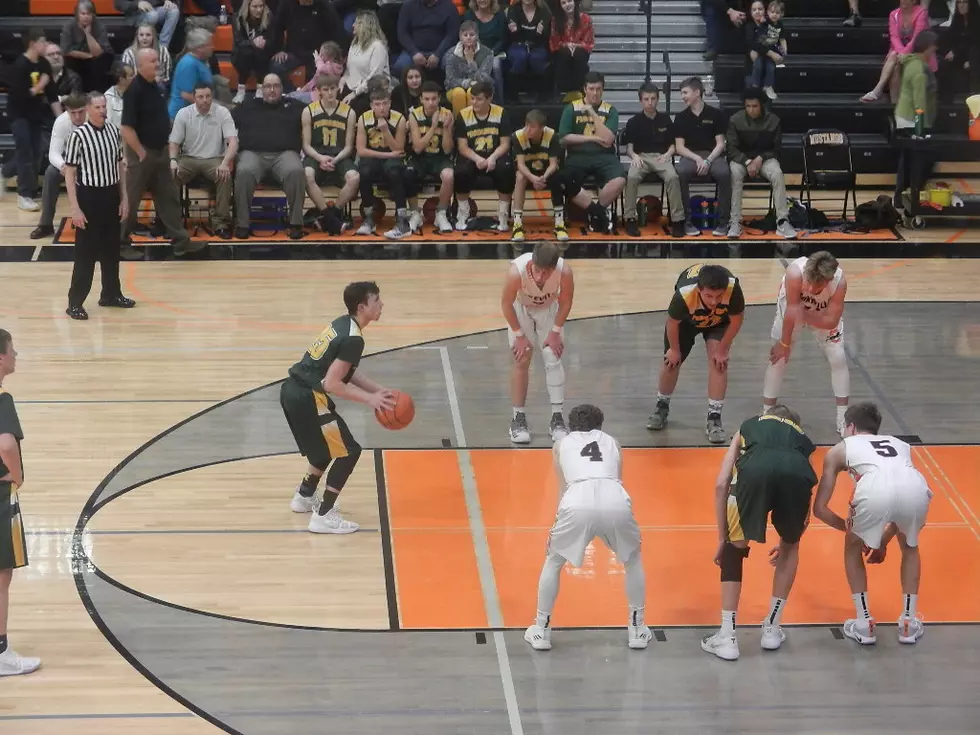 1A Boys Basketball Semi-Finals 2019: Farson-Eden vs. Cokeville Recap
Kevin Koile - wyopreps.com
One quarter can make a difference, and it's not always the last one.
A 15-to-4 run in the second quarter, enabled Farson-Eden to build a lead that they would not relinquish, as they would best Cokeville 46-to-40, to advance to their first state championship game, since they last won it all back in 1998.
The Pronghorns (24-4) shot 50% from the field compared to the Panthers (18-9) 37%.
F-E also had more opportunities at the free throw line, knocking down 10-of-18 tries, vs. 2-of-7 for the opposition.
Lain Mitchelson had a double-double for the Pronghorns with 16 points and 12 rebounds.
His team-mate, Colby Jones added in 11 points for the cause.
Andrew Thomas and Kyle Wayment were the leading scorers for Cokeville with 11 and 10 points respectively.