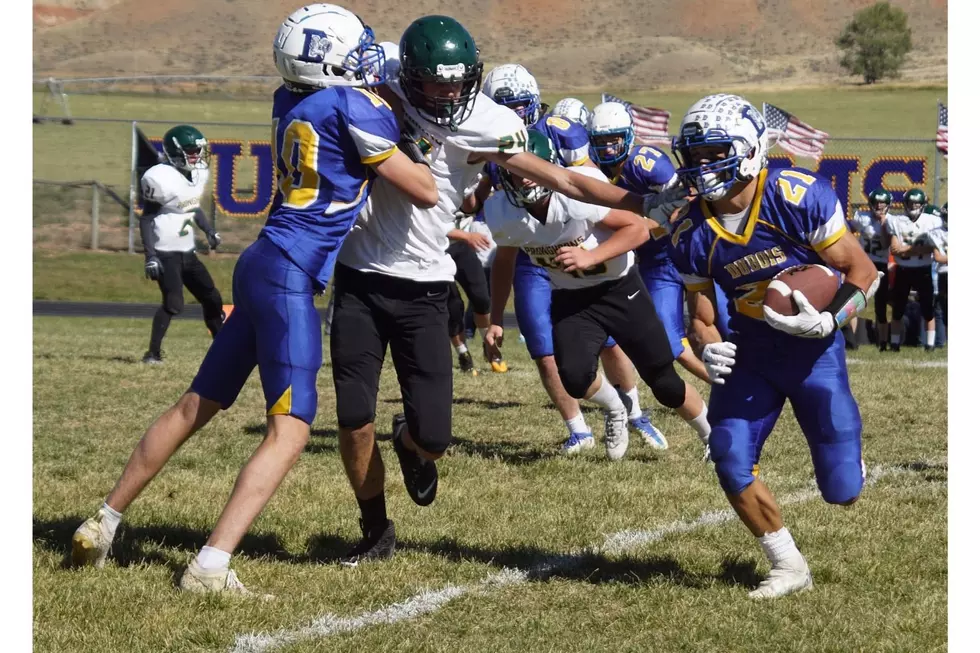 Dubois Makes It 2 in a Row, Defeating Farson-Eden
Photo Courtesy: Adria Trembly
Dubois cracked the 70-point mark for the 2nd straight game as they pounded Farson-Eden over the weekend. 72-18. The Rams won this game with only one completed pass but when you have a running back like Wyatt Trembly, you can throw the ball a whole lot less. Trembly had over 350 yards rushing the week before against Encampment and rang up 259 with 6 touchdowns against Farson-Eden. The Rams as a team had 364 on the ground with Ryan Wells, Kaleg Gleim, and Jonah Oard also recording touchdowns.
On defense, Clayton Rux was in on 22 tackles, 8 of them solo. Gleim was in on 16 tackles, Oard 14, and Trembly a dozen. The Rams are 3-1 and will be at home this week to tangle with Meeteetse.
Farson-Eden has played just 2 games so far this season and they're a young team with just 3 seniors. It won't get any easier for the Pronghorns as they'll play 3-0, Burlington, on Friday. Be sure and take a look at some stellar pics from this game, courtesy of Adria Trembly. You can find those in our gallery below. Enjoy!
Dubois Vs. Farson-Eden Football
Dubois Vs. Farson-Eden Football