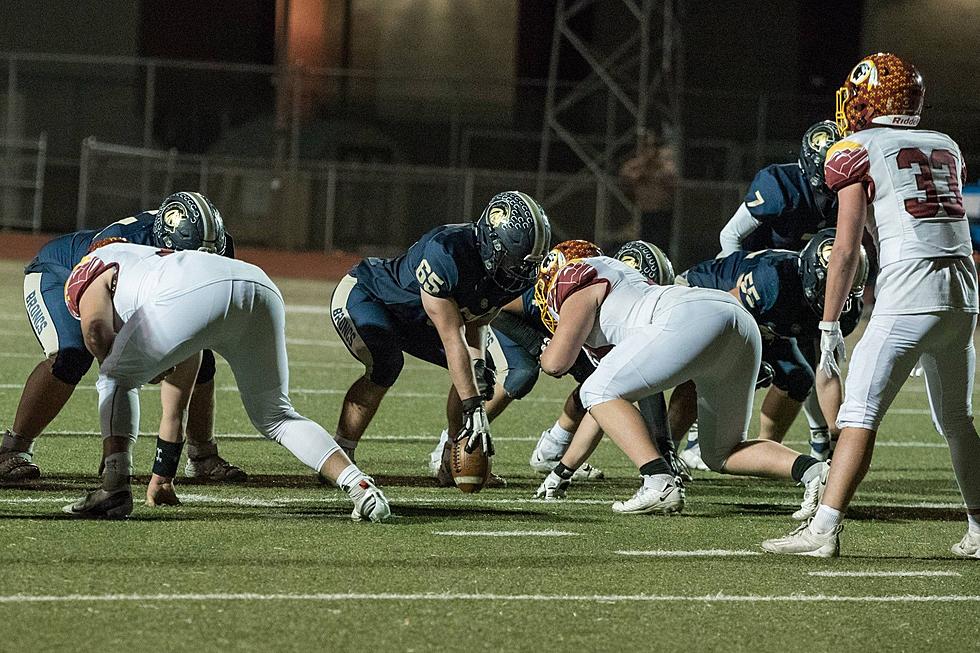 Defending 3A Champion Cody Returns to Title Game
Nikita Mitchell-Cowie Townsquare Media
The Cody Broncs remained unbeaten on the 2021 season with a hard-fought 24-17 win over Star Valley in the semi-final round of the 3A playoffs on Friday night in Park County.  Cody won the first meeting this season between these two teams 22-3 so Star Valley made plenty of progress as the season went on.
Cody opened up the scoring in the first quarter thanks to a 9 yard run for a touchdown by Jackson Schroeder to the Broncs up 7-0. They added to that lead on a Drew Trotter TD run so it was 14-0 at this juncture and still in the first half, Schroeder ended up scoring again so Cody was in good shape leading 21-0 at the halftime intermission.
Star Valley got serious in the 2nd half and got on the scoreboard with a touchdown from the doorstep to cut the gap to 21-7. The Braves inched closer on a 2 yard run for a TD from Lane Oesch so Star Valley was right back in it at 21-14.
The teams exchanged field goals after that with the respective defenses making timely plays and defense wins championships. Cody is 10-2 and will meet Jackson again for the 3A title on Friday at 3 pm in Laramie.  Star Valley's season comes to an end with a record of 6-5.
We have some great images of this semi-final in our gallery courtesy of Nikita Mitchell-Cowie. Enjoy!
Cody Vs. Star Valley Football 11-5-21
Cody Vs. Star Valley Football 11-5-21
How To Survive An Attack By These 7 Dangerous Wyoming Animals
We know that Wyoming is full of dangerous animals, but do you know what to do when one attacks you? Here is a "just the facts" guide to what to do when 5 of the most dangerous animals in Wyoming attack.