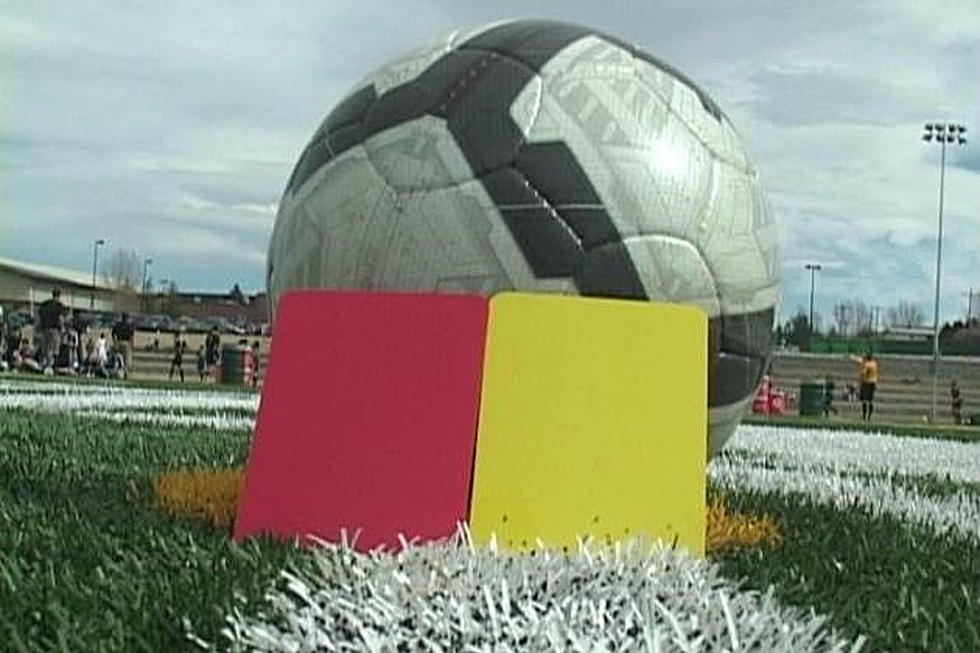 Fight Breaks Out in Jackson-Rock Springs Boys Soccer Match [VIDEO] [PHOTO]
Kevin Koile, WyoPreps.com
UPDATE: Jackson Hole High School administration acknowledged the fight in a general statement:
"When Jackson and Rock Springs boys soccer played this weekend there was a fight among players on the playing field.  Officials and staff tried to break up the fight as quickly as possible.  There were no injuries and play resumed in approximately 10 minutes."
==================================================================
A battle between two of the top three-ranked boys' soccer teams last Saturday was overshadowed by a fight that broke out in the match.
A photo was sent to WyoPreps on Saturday night by a fan that was at the match.
Since then, a video has been posted on social media that shows what led to the fight between the two teams.
WyoPreps does not have all the information surrounding this incident in last Saturday's match. We understand there are some strong opinions out there, but WyoPreps is not going to jump to any conclusions without gathering more facts about what happened.
Thus, we've reached out to Wyoming High School Activities Association  (WHSAA) Commissioner Ron Laird and Associate Commissioner Trevor Wilson for comment. We also reached out to administrative personnel with both Jackson Hole High School and Rock Springs High School, plus both of the head coaches for comment.
As of now, WyoPreps has not received anything back from the WHSAA or either school. If we do, this story will be updated.
To say the least, this doesn't paint the best picture for boys' soccer in the state or the WHSAA motto of 'Join the Ride.'
Casper-Cheyenne Boys/Girls Soccer
Casper-Cheyenne Boys/Girls Soccer