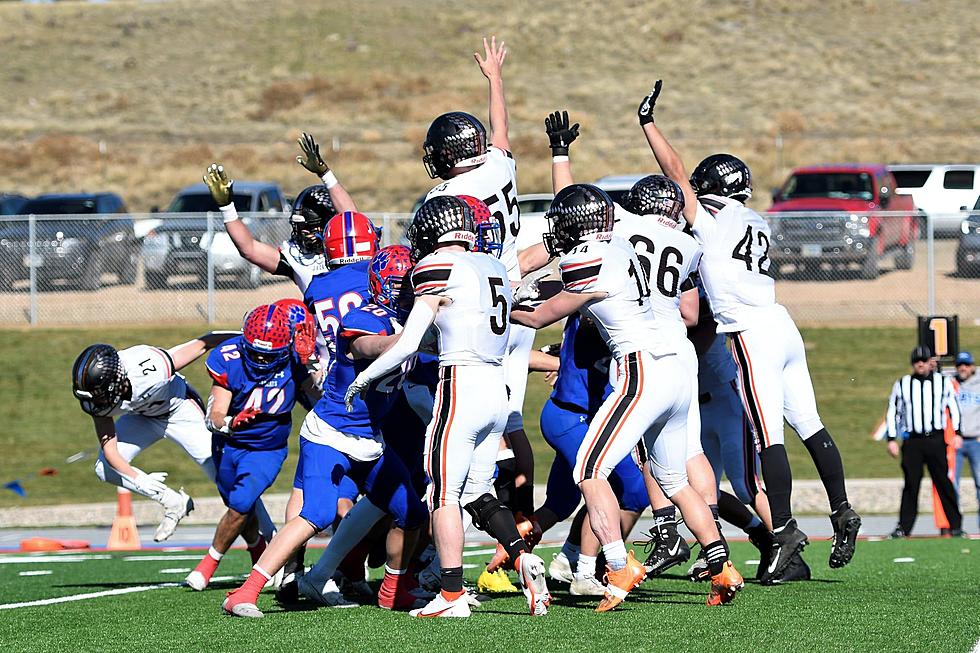 Jackson Punches Ticket to 3A Championship, Downing Douglas
Tammy Griebel Townsquare Media
The Jackson Broncs have been tough all year and used their skilled running game to get past a pesky Douglas squad 28-20 in the 3A sem-finals on Friday in Douglas. Jackson started the scoring on a 13-yard touchdown run from Brody Hasenack to give the Broncs a 6-0 lead. Douglas answered with a touchdown of their own in the opening quarter to assume a 7-6 lead
Jackson found the end again in the 2nd quarter thanks to a 10 yard run for a score from Sadler Smith to make it 12-7 and the Broncs tacked on a 22 yard run for a score from Hasenack to lead 20-7 in the 3rd quarter. Douglas got to within 6 at 20-14 in the 3rd quarter and each team traded touchdowns in the 4th quarter. The defenses played a big role and Jackson made just a few more plays on that side of the ball than Douglas did.
For the game, Jackson 264 yards rushing with Hasenack rolling up 174 and Smith with 86. Douglas had 389 yards of total offense but their season comes to an end with a record of 8-2.
Jackson will get a rematch with Cody in the 3A championship game which will be on Friday at 3 pm at War Memorial Stadium in Laramie. Jackson lost to Cody in the regular season 21-15. Be sure and check out some great pics of this game in Converse County from Tammy Griebel. Enjoy!
Jackson Vs. Douglas Football 11-5-21
Jackson Vs. Douglas Football 11-5-21
Wyoming's Underground Geothermal Cave is Real and You Proved It