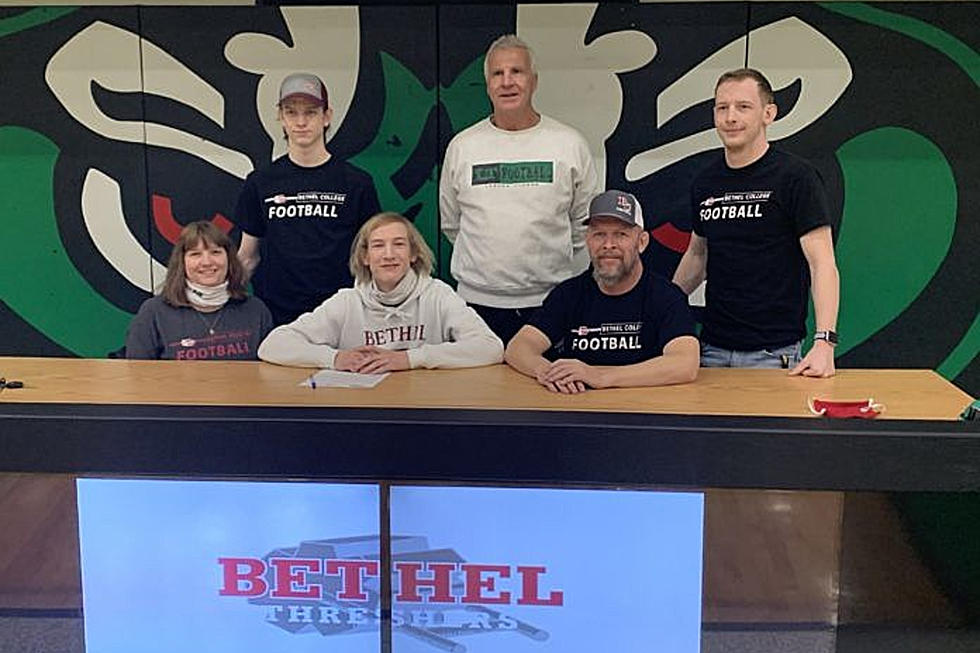 Lander's Conor Carey Inks for Football at Bethel College
Courtesy: County 10/Ryan Carey
Lander Valley High School senior Conor Carey has signed to play football at Bethel College in Kansas.
Carey was an all-conference performer for the Tigers in the 2020 high school football season. He helped Lander to a 6-3 overall record and a 4-1 mark, good or second place in the 3A East Conference. The Tigers reached the quarterfinal round of the 3A playoffs for the third consecutive season.
Carey finished his senior season with 103 total defensive points, an average of 11.4 per game. He ranked No. 26 in Class 3A. Carey had 59 total tackles in the 2020 season, which is 6.6 per game. He finished with two sacks, four tackles for loss, and had four pass breakups. On offense, Carey had one reception for 13 yards. He also had three punt returns for 18 yards.
As a junior, Carey had 44 tackles and 69 defensive points for Lander. He had one sack, two tackles for loss, an interception, and one pass breakup. On offense, Conor hauled in one pass for 27 yards. All of that helped the Tigers go 7-2 in the 2019 season and win the 3A East Conference with a 5-0 league record.
The Bethel College Threshers went 9-1 in the 2020 season. They compete at the NAIA level of college athletics and are part of the Kansas Collegiate Athletic Conference (KCAC). The college is located in North Newton, KS.
How Many in America: From Guns to Ghost Towns
Can you take a guess as to how many public schools are in the U.S.? Do you have any clue as to how many billionaires might be residing there? Read on to find out—and learn a thing or two about each of these selection's cultural significance and legacy along the way.