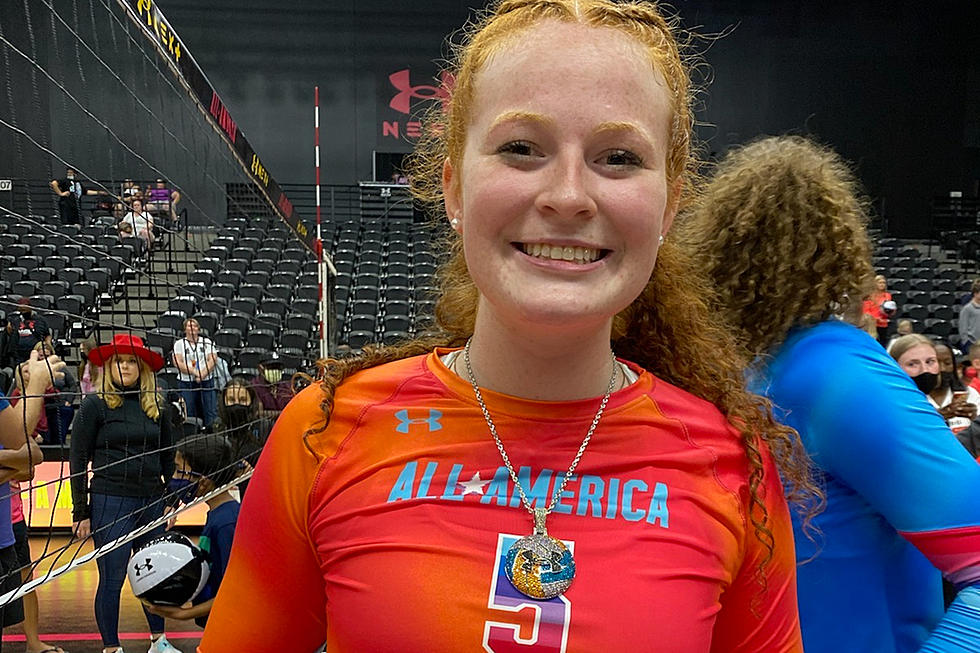 Laramie's Alexis Stucky Earns Under Armour Next All-America Volleyball Game MVP Award
Courtesy: Jill Stucky
Laramie High School's Alexis Stucky capped her high school volleyball career with MVP honors on Thursday. 
Stucky led Team Legends to a 3-1 victory over Team Icon at the 2021 Under Armour Next All-America Volleyball Game, and the future Florida Gator was the Most Valuable Player. 
Stucky finished with a team-high 25 assists, along with seven kills, a .467 hitting percentage, and seven digs defensively to earn the award.
According to a release from Under Armour, the first and second sets went back and forth, featuring a combined 13 ties and seven lead changes. After Team Icons took set one 25-19, Team Legends responded with a 25-23 victory in the second set to even the score. With the third set tied at 21, a back-to-back sequence featuring a block and kill fueled the Legends to take set three, 25-21. In the fourth set, Team Legends earned a 15-9 advantage midway through the set before holding on for the decisive 25-22 win and clinching the match. 
Stucky is enrolling early at the University of Florida and will start classes in the spring semester of 2022.
Information in a release from the Under Armour Next All-America Game was used in this story.
High School Sports Picks of the Week Dec. 16-18
High School Sports Picks of the Week Dec. 16-18