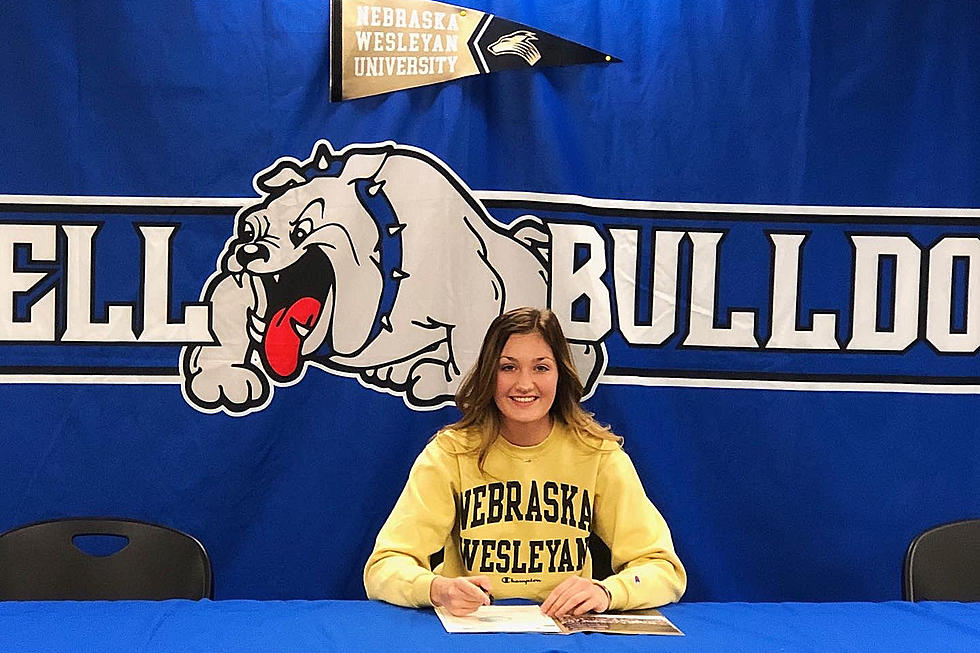 Lovell's Rhett Partridge Inks With Nebraska Wesleyan for Hoops
Courtesy: Rhett Partridge
Rhett Partridge from Lovell High School recently signed to continue her basketball career in college at Nebraska Wesleyan University in Lincoln, NE.
Partridge played basketball and volleyball for the Bulldogs. She is a two-time all-conference selection on the basketball court.
In the 2020-21 season, Partridge averaged 6.8 points, 9.2 rebounds, and 2.7 blocked shots per game. The 6'2 senior paced Lovell in all three statistical categories. She ranked fifth in Class 3A in rebounding and tied for second in blocks. Partridge shot 39 percent from the floor and 33 percent from beyond the arc. She helped the Bulldogs to an 8-10 overall record. They went 1-5 in the 3A Northwest Quadrant.
As a junior during the 2019-20 season, Partridge averaged 7.6 points, 8.9 rebounds, and 3.5 blocked shots per game.
Nebraska Wesleyan competes at the NCAA Division III level and is part of the American Rivers Conference.
LOOK: The Most Famous Actor Born Every Year