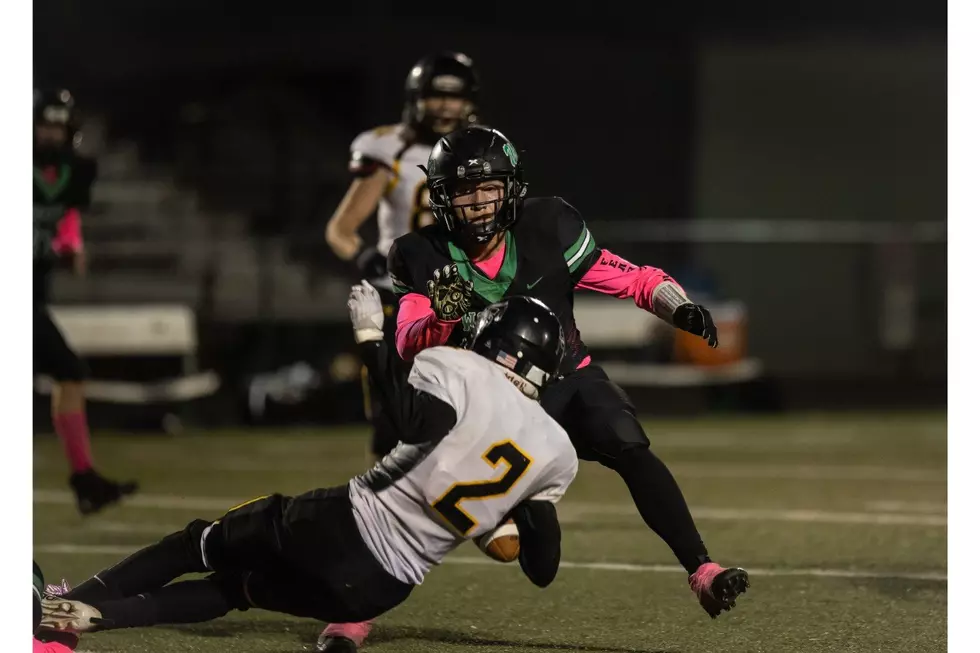 Moorcroft Breaks 17 Game Losing Streak
Photo Courtesy: Kellie Jo Allison
It took a while but the Moorcroft Wolves finally put a notch in the left column as they defeated Guernsey-Sunrise 72-6 in their 1A 9-Man season finale. In fact, the Wolves broke a 17-game losing streak with their last win coming in October of 2020 when they defeated Lingle-Fort Laramie 41-25. Moorcroft has had a couple of close games this season but put it all together against the Vikings. The Wolves are ineligible for the playoffs in 1A 9-Man as they elected to play down a class from 2A.
It takes an incredible amount of fortitude to keep playing hard when losses are mounting so give Moorcroft a lot of credit for hanging in there. It was a rough year for Guernsey as they finished the campaign at 0-8 but it's only the 3rd time since 2001 that the Vikings have missed the playoffs.
Take a look at a few pics from that game in our gallery, compliments of Kellie Jo Allison. Enjoy!
Moorcroft-Guernsey Football
Moorcroft-Guernsey Football