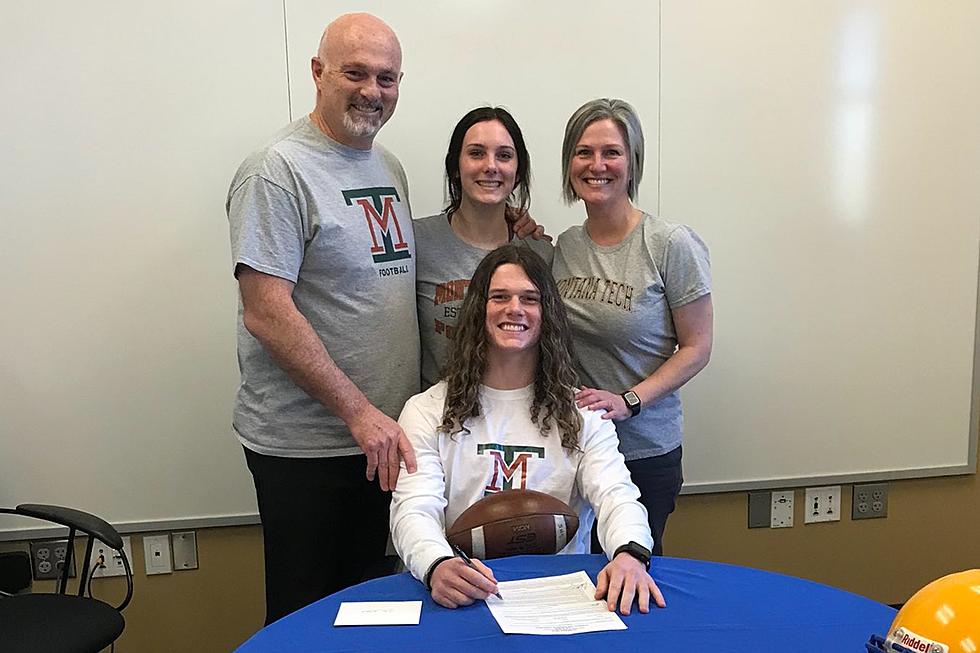 Sheridan's Carter McComb Signs with Montana Tech for Football
Sheridan High School
Sheridan super athlete Carter McComb will continue his football career at Montana Tech in Butte. McComb was a 4A all-state selection at the defensive back spot and is a 3-time all-state pick as a kick returner. McComb has excellent speed and put that on display by returning the opening kickoff for a touchdown in the 4A state championship game against Rock Springs. For the season, he returned 2 kick-offs for TD's and also had 8 rushing touchdowns for the Broncs. His team went 11-1 and won the 4A title.
McComb also has excelled on the indoor track circuit with 2 wins this past week at the Basin Nation Meet in Gillette. He placed first in the 55-meter dash and the 200. At the 2021 Indoor State Championships, McComb took first in 200, 2nd in the 55, and his 4x200 meter relay team took 3rd.
Montana Tech is an NAIA school that competes in the Frontier Conference.
Sheridan Vs. Rock Springs 4A Championship
Sheridan Vs. Rock Springs 4A Championship
Sheridan Vs. Natrona Football 11-5-21
Sheridan Vs. Natrona Football 11-5-21