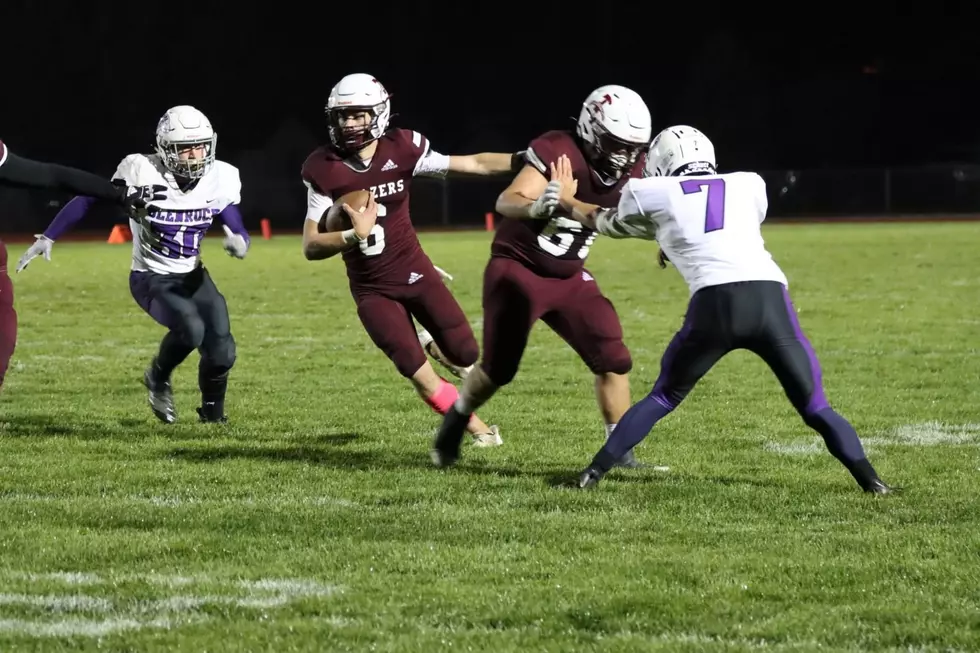 Torrington Breaks 3 Game Skid Shutting out Glenrock
Photo Courtesy: Erin Hager
Torrington was coming off a couple of big losses but won a game they desperately needed to have with a 24-0 home win over Glenrock in 2A football on Friday. Torrington scored first in the opening quarter as quarterback Bryce Hager tossed a 61-yard touchdown pass to Juan Stevens to give the Blazers a 7-0 lead.
It was still 7-0 in the 3rd quarter when Hager raced away from the Glenrock defense to score from 19 yards out and the Blazer lead was 14. Stevens added a field goal so, after 3 quarters of play, Torrington had a 17-0 lead. Hager added 1 yard TD plunge in the 4th quarter and the Blazers' defense did the rest. Torrington is now 2-5 on the year and will host Upton-Sundance this week.
Glenrock is 1-5 and it's been a challenge offensively for the Herders as they have been shut out
3 times this season and scored 6 points twice. They will be at home on Friday to take on Newcastle.
We have some pics to share with you from this game in Torrington on Friday, courtesy of Erin Hager and Herder Pride. They can be found in our gallery below. Enjoy!
Torrington-Glenrock Football
Torrington-Glenrock Football