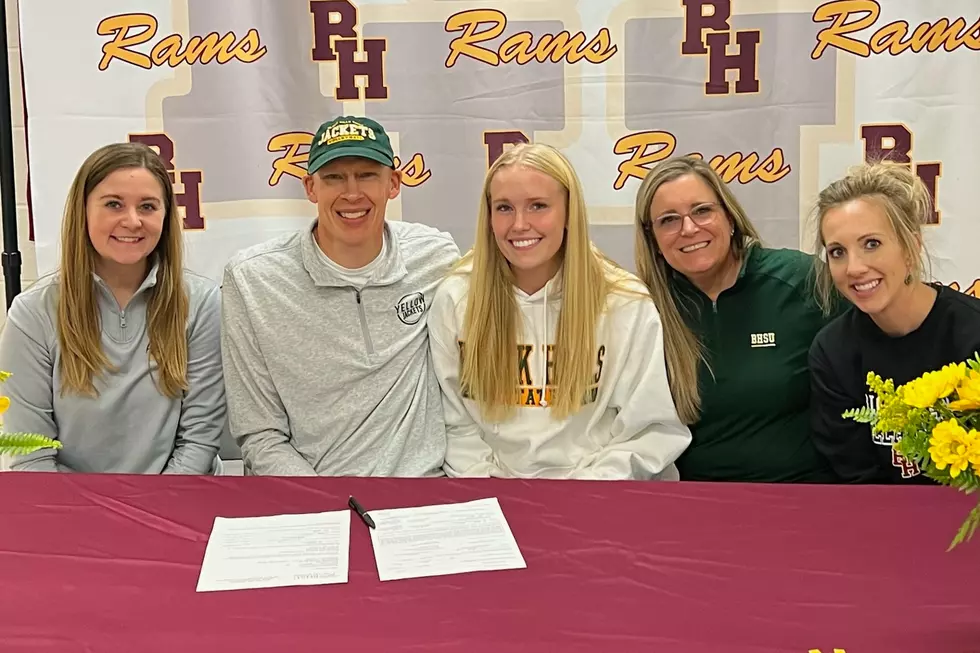 Big Horn's Kate Mohrmann Chooses Volleyball at Black Hills State
Courtesy: Alli Nikont, Big Horn High School
Big Horn senior Kate Mohrmann will continue her volleyball career at the next level after recently signing with Black Hills State University.
Mohrmann was an all-state and all-conference player as a senior with the Rams. She helped them to a final record of 30-9 in the 2022 season and a runner-up finish in the 2A state tournament.
In her senior season, Mohrmann had 171 kills and a team-high 84 total blocks.
As a junior, Kate was an all-conference selection. She had 202 kills and 70 total blocks and helped Big Horn to the 2A state championship in 2021.
Mohrmann also plays basketball at Big Horn High School.
Black Hills State University is in Spearfish, SD, and is part of the Rocky Mountain Athletic Conference. The Yellow Jackets compete at the Division II level of collegiate athletics.
2022 2A Volleyball Championship-Burns Vs. Big Horn
2022 2A Volleyball Championship-Burns Vs. Big Horn