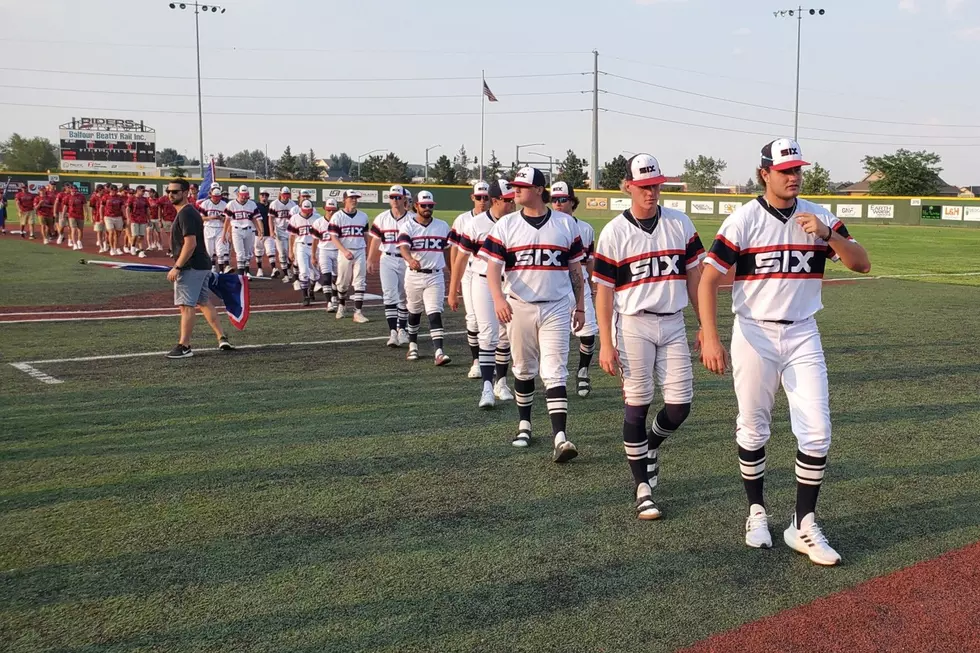 Cheyenne Plays in Regional Title Game on Sunday in Gillette
Frank Gambino, WyoPreps.com
The Cheyenne Sixers play for a regional American Legion Baseball championship on Sunday at the AA Northwest Regional Tournament in Gillette.

Post 6 faces two-time defending national champion Idaho Falls in the Region 7 Championship Game at 1:30 p.m. at Hladky Stadium. The winner moves onto the American Legion World Series in Shelby, NC.
Cheyenne lost to the Bandits, 3-2, last Thursday in the tournament, which means the Sixers must beat Idaho Falls twice on Sunday.
Facing elimination in each of the last two days, Cheyenne has defeated Yakima Valley, WA, 8-2, and Billings, MT Royals, 3-2.
The Sixers had a 3-2 lead over Yakima on Friday thanks to Corey Williams' RBI single in the fourth inning. Cheyenne pulled away with five runs in the sixth inning. Four hits, two walks, and a hit batter helped the Sixers break the game open.
Williams had two hits and three RBIs. Kelden Hastings added three hits and two RBIs, while Zack Costopoulos had two hits and two RBIs. Ben Bohlmann got the win on the mound, while Bradley Feezer and Ty Lobmeyer closed it out over the last two and two-thirds.
On Saturday, Cheyenne rallied from a 2-0 deficit and beat the Billings Royals, 3-2. The game was scoreless through four innings. Billings scored two runs in the top of the fifth inning. The Sixers answered with three runs in the bottom of the frame.
An error and four singles put Cheyenne in the lead. Colter McAnelly drove in the first run, followed by Costopoulos. With two outs, Julian Romero singled to center field, which scored McAnelly, and gave the Sixers the lead. Wyatt Haught shut out the Royals over the last two innings. Billings had runners at second and third when Haught struck out the last batter.
Cheyenne will try to accomplish something that no Wyoming team has been able to achieve. That's to earn a spot at the American Legion World Series.
Cheyenne Post 6 Vs. Eagle River, AK
Cheyenne Post 6 Vs. Eagle River, AK