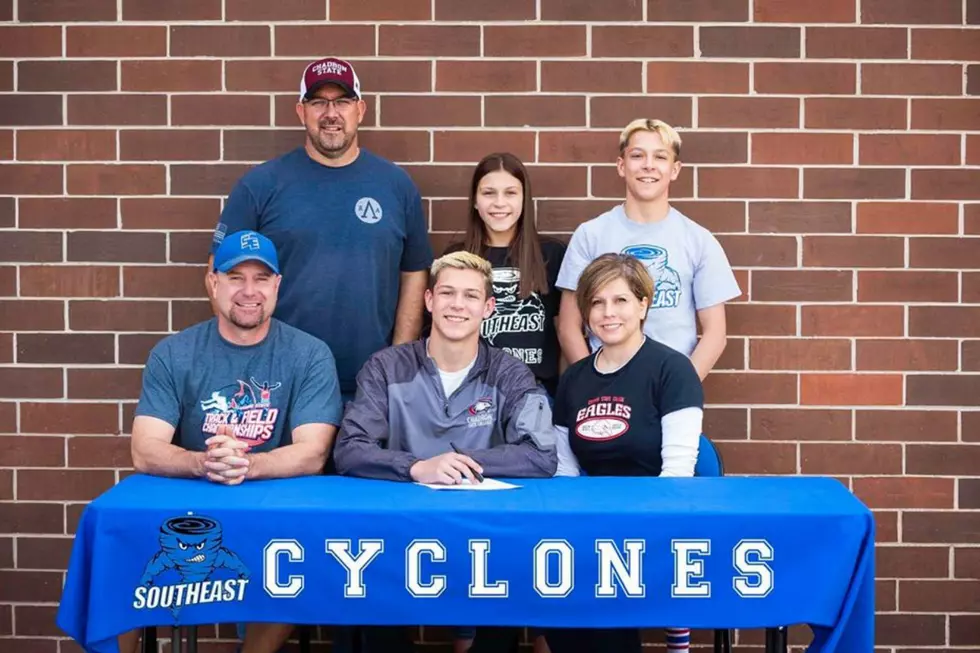 Greg Logsdon of Southeast Signs with Chadron St. for Track
Southeast H.S.
Greg Logsdon of Southeast is a versatile athlete, to say the least, but says track and field will be his future endeavor at the college level at Chadron State in Nebraska. In the 2019 outdoor season as a junior, He placed 9th in the long jump at the 2A state meet with a leap of 19 feet 6 inches. He also ran on the Cyclones 4x400 meter relay team that took 2nd at the state meet, the 4x800 meter relay squad that placed 3rd and the 4x100 relay which took 5th,
Logsdon qualified for the state wrestling tournament 4 times. He placed 3rd at 106 pounds in his sophomore season and finished with a record of 37-15. Logsdon took 6th in 2A at 138 pounds in his senior season, going 25-12 on the year.
He also played on the Southeast football team and recorded 38 tackles on defense his senior year along with a touchdown reception and 23 tackles in his junior year.
Enter your number to get our free mobile app