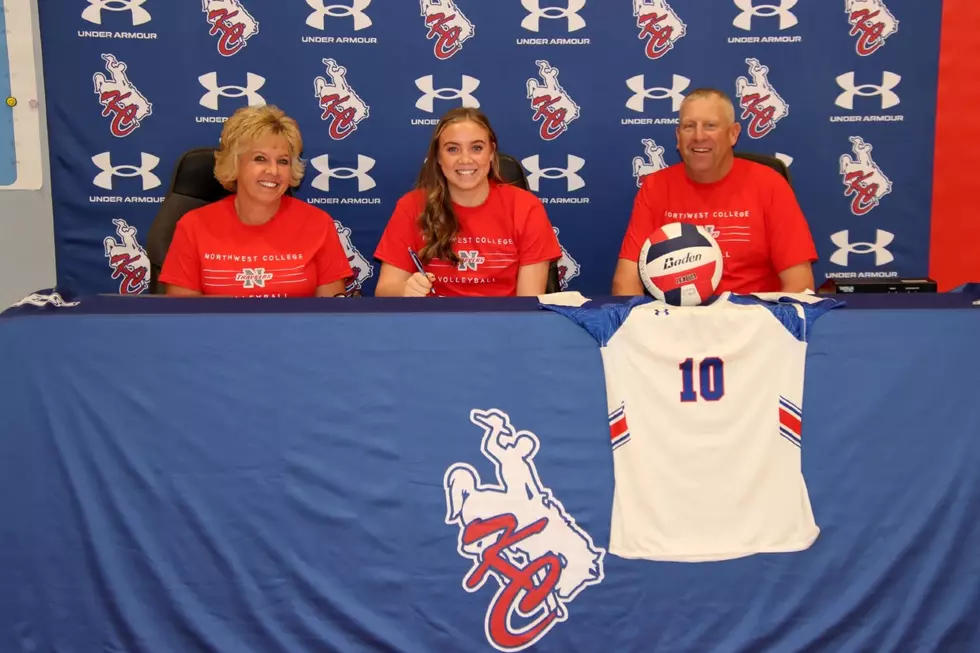 Kaycee's Sierra Kilts Signs with Northwest College for Volleyball
Photo Courtesy: Anita Bartlett
Kaycee volleyball player Sierra Kilts will continue her career at Northwest College in Powell. She has been named to the 1A all-state team 3 years in a row and this past season, Kilts recorded 287 kills, 313 digs, and a hitting percentage of .147 along with 66 aces. The Bucs finished 4th at the 1A State Tournament this past season with a record of 22-11-6 but won the state title in Kilt's junior year going 30-5-1. The Bucs placed 3rd at state in her sophomore season with a mark of 21-4.
Kilts also is an all-state basketball player at the 1A level as she averaged 12 points a game last season and is currently averaging 10 points her game. She was named all-conference in basketball in 2021 and 2020.
Northwest College competes in Region IX in the junior college ranks. The Trappers went 20-12 this past season.
PhotoFest! 2022 State Volleyball Tournament Day 1
PhotoFest! 2022 State Volleyball Tournament Day 1