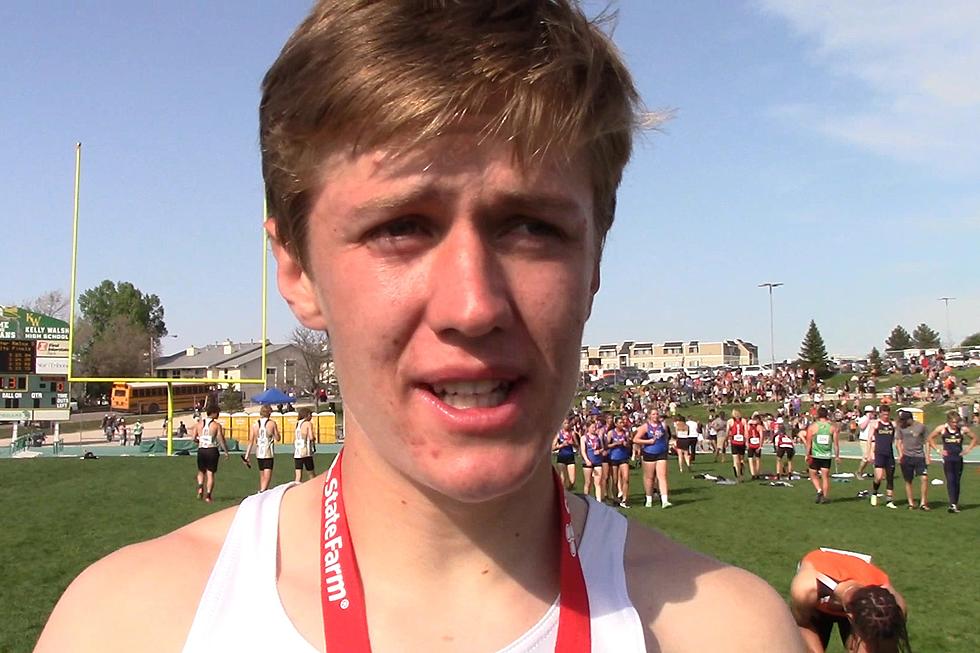 Lander's Gage Gose Wins Hurdle Race at Nike Outdoor Nationals
Gage Gose-Lander
Lander's Gage Gose won a national championship, and teammate Reed McFadden also won a hurdle race at the Nike Outdoor Nationals last weekend.
Gose captured the Championship Division of the 400-meter hurdles last Sunday. He ran a personal-best time of 51.48 seconds and crossed the finish line over a half-second ahead of his closest competitor.
Gose also ran in the 110-hurdles Championship Division last Saturday. He qualified for the finals and placed sixth at 14.16 seconds.
The Lander Valley High School grad is on his way to run track at Davidson College in North Carolina this fall.
Lander's Reed McFadden won the Emerging Elite Division at the track meet. He won the 400-meter hurdles at a time of 54.90 seconds on Sunday. Earlier in the weekend, McFadden competed in the decathlon. He scored 6,081 total points and took 11th place. That included a runner-up finish, his best finish, in the 1500 meters during the decathlon.
Star Valley's Valerie Jirak competed in the heptathlon. She took fifth with a total of 4,919 points. Jirak won the 200 meters at 25.08 seconds, a school record time, and added a second-place in the 800 meters.
Also from Star Valley, Kammi Merritt took 26th in the 400-meter hurdles Championship Division at a time of 1:05.35. In the Emerging Elite Division, Ava Morgan was 24th in the 100-meter hurdle prelims at 15.66 seconds. The Star Valley girls competed in the 4x100 meter relay of the Championship Division. In the prelims, they came in 13th place at a time of 54.98 seconds.
The final high school individual from Wyoming that competed last weekend at the Nike Outdoor Nationals was Big Piney's, Colby Jenks. He ran in the Championship Division of the 800 meters and was 24th at 1:53.72.
The track and field meet was held at Hayward Field at the University of Oregon in Eugene, OR.
Boys State Track and Field
Boys State Track and Field
PhotoFest: State Track-Saturday
PhotoFest: State Track-Saturday