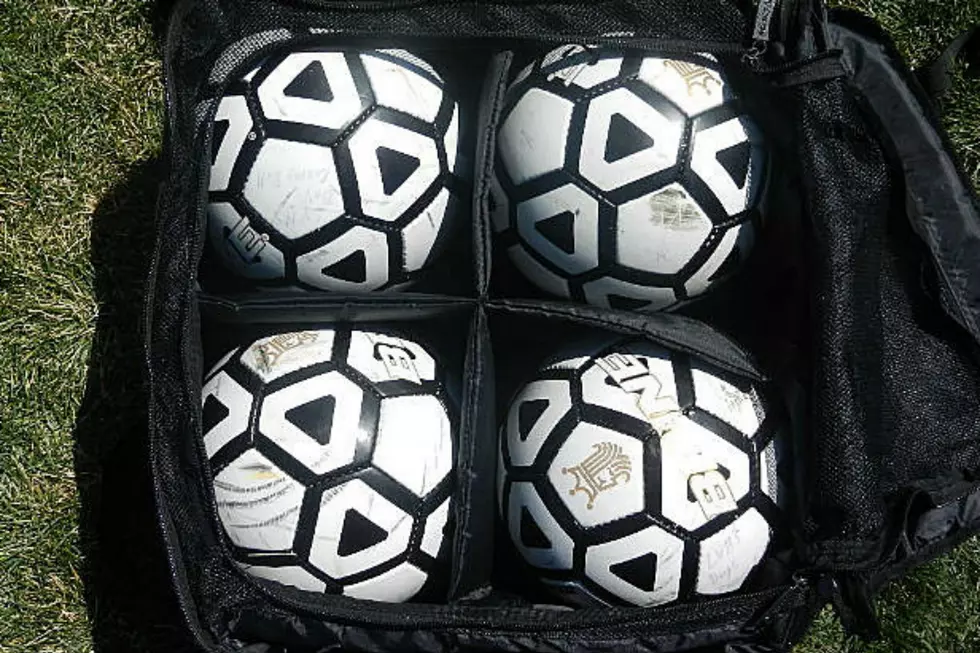 New WyoPreps Soccer Polls Have Changes Across All Four Divisions
Kevin Koile, WyoPreps.com
The third WyoPreps Coaches and Media Soccer Polls feature a couple of adjustments in each of the four divisions voted on.
There is a new No. 1 ranked team, two new teams are in the poll, and no tie in 3A girls.
The Worland Warriors are back atop the 3A boys' rankings. After their head-to-head win over last week's No. 1, Powell, Worland regained the top spot. The Warriors received ten of the 13 first-place votes. Class 3A boys were also one of the divisions that had a new team in the top five. The Buffalo Bison went from zero votes in the preseason poll to fifth only two weeks later. As for the rest of the top five, Powell fell only to second in the rankings. Torrington and Lander stayed third and fourth, respectively.
In 3A girls, Riverton made the biggest leap. The Wolverines' win at last weekend's Pinnacle Cup pushed them to third in the poll this week. Cody remained in the top spot. The Fillies earned ten of the 13 first-place votes in the rankings. Lander received the other three first-place votes. The Tigers hold the second spot. Worland and Buffalo stayed in the top five but both fell one spot to fourth and fifth.
There were two changes in the 4A girls' ranks. Those involved Jackson and Laramie. First, Thunder Basin is a unanimous pick for No. 1. The Bolts earned all 12 first-place votes. Jackson's win last Saturday over Rock Springs moved them into the second position in the poll. The Tigers fell to third. Kelly Walsh held in fourth. Laramie makes its debut in the girls' poll at No. 5.
Finally, in 4A boys, the top five teams are the same but in a different order. Jackson and Kelly Walsh remained first and second. The Broncs received 11 of the 12 first-place votes. The Trojans picked up the other vote for the top spot. Laramie jumped up two spots from fifth to third after two road wins last weekend. That pushed Rock Springs down one spot to fourth, and the Sheridan Broncs fell to fifth.
Click the button below to see the breakdown of how the coaches and media voted in the soccer polls.
Follow soccer standings, scores, and more news at WyoPreps.com.
Wyoming H.S. Sports Pics of the Week March 24-26
Wyoming H.S. Sports Pics of the Week March 24-26