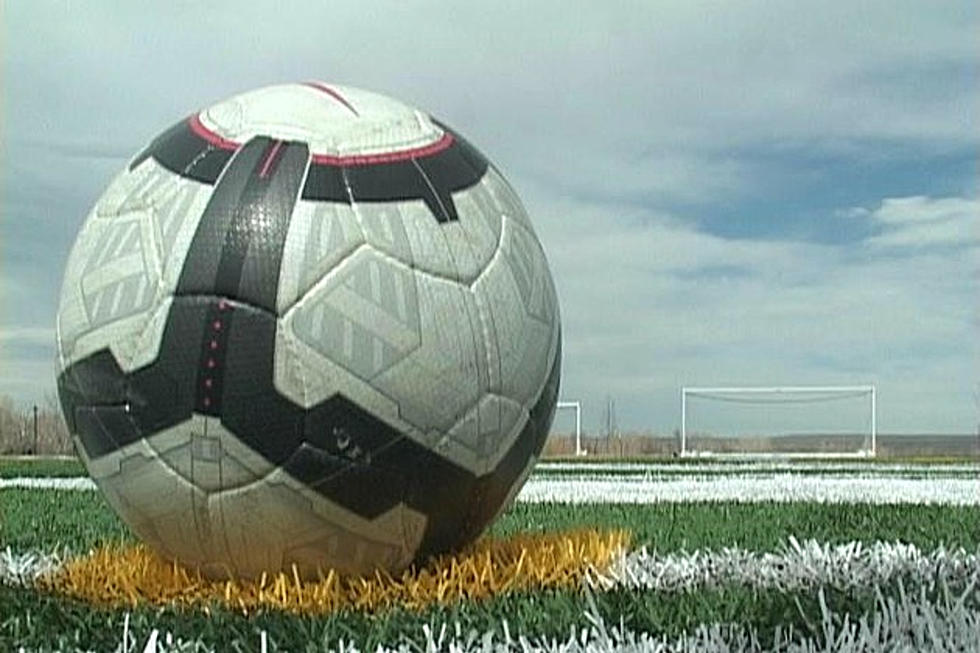 Wyoming High School Girls Soccer Standings: March 28, 2022
Kevin Koile, WyoPreps.com
Week 2 of the prep soccer season for girls' teams is complete. It was the first full week of action on the pitch.
For some teams, they played their first matches of the season.
The latest standings update reflects all matches played through March 26, 2022.
Teams are listed by their conference record first, then by their overall record. If there is still a tie, they are listed alphabetically.
4A WEST: (Overall Record, followed by Conference Record)
Jackson 4-0, 2-0
Kelly Walsh 3-0-1, 1-0-1
Natrona County 3-0-1, 1-0-1
Rock Springs 2-2, 1-1
Green River 1-2, 0-1
Star Valley 0-3, 0-1
Evanston 0-4, 0-2
4A EAST: (Overall Record, followed by Conference Record)
Laramie 5-0, 2-0
Thunder Basin 3-0, 2-0
Sheridan 2-2, 1-1
Campbell County 1-2, 1-1
Cheyenne Central 0-3-1, 0-1-1
Cheyenne East 0-3-1, 0-1-1
Cheyenne South 2-3, 0-2
3A WEST: (Overall Record, followed by Conference Record)
Lander 2-1, 2-0
Cody 2-0, 1-0
Powell 2-2, 1-0
Worland 2-1, 0-0
Lyman 1-3, 0-1
Mountain View 0-1, 0-1
Pinedale 2-4, 0-2
3A EAST: (Overall Record, followed by Quadrant Record)
Riverton 5-1, 1-0
Douglas 2-1, 0-0
Buffalo 2-2, 0-0
Newcastle 2-2, 0-0
Torrington 0-3, 0-0
Rawlins 1-4, 0-1
H.S. Sports Pics of the Week March 17-19
H.S. Sports Pics of the Week March 10-13