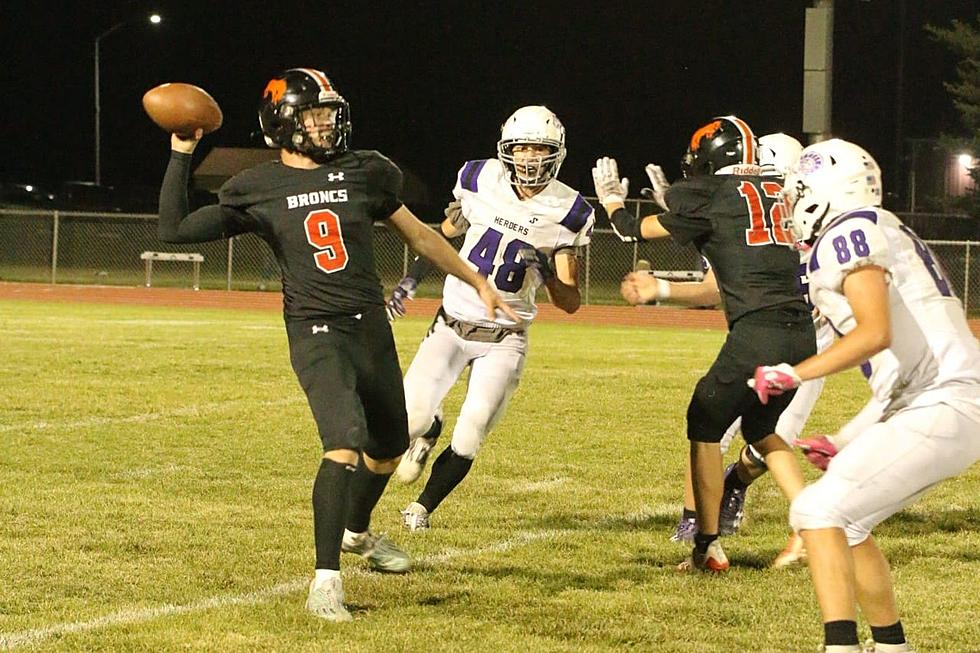 PhotoFest: Burns Picks up Victory #1 in 2A Football
Photo Courtesy: Annette Johnson
Burns and Glenrock were a couple of 2A football teams searching for their first win of the year back on Friday. Each team has struggled this season but there was a lot to play for in terms of pride.
Glenrock put a touchdown on the scoreboard in the 1st quarter and then another in the 2nd quarter so the Herders led 14-0 at the halftime intermission. That was a big step for this team.
Burns got back into the game with a 3rd quarter TD plus a 2-point conversion to cut the gap to 14-8. In the 4th quarter, Burns found the end zone again for 6 but missed the extra point and that evened it at 14. This game would end up in overtime with Glenrock failing to score and Burns recording their biggest touchdown of the season to win 20-14.
Burns is 1-5 and has a big challenge on Friday afternoon with a road game at Tongue River. Glenrock is 0-6 and they have a big challenge as well with a home contest against Torrington. We have some images to pass along in our gallery below of that Burns-Glenrock game. A big tip of the hat to Annette Johnson for those photos.
Burns-Glenrock Football
Gallery Credit: Annette Johnson