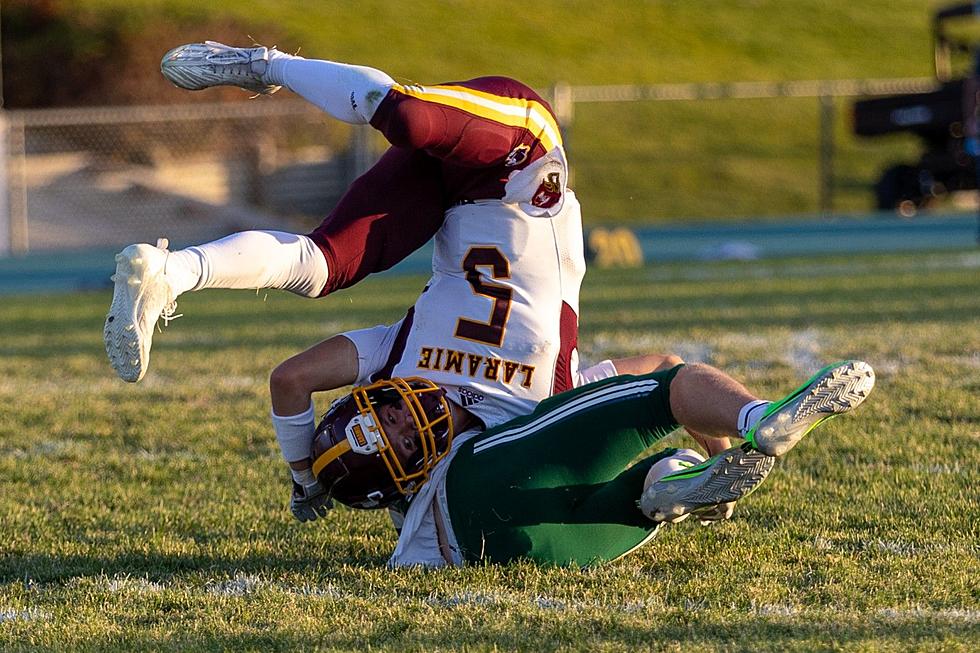 PhotoFest: Kelly Walsh Stops Laramie in 4A Football
Photo Courtesy: Libby Ngo
Kelly Walsh and Laramie have struggled in 4A football this season but Friday's match-up had a lot of playoff implications. Kelly Walsh entered the game with a record of 1-4 and a win would almost certainly give them a playoff spot. Laramie came in at 0-5 and the Plainsmen needed to get with it or they could be left out of the postseason.
Laramie kicked a field goal in the first quarter from Fisher Frude but that was the only points they produced on the night. KW took the lead for good on a 5-yard touchdown pass from Carter Alvar to Kacen Paden to give the Trojans a 6-3 advantage. It would stay the way heading into the halftime intermission.
Kelly Walsh increased their lead with a 79-yard gallop to the end zone from Landon Walker and that put the Trojans in front 12-3. Walker concluded the scoring with a 4-yard run for a TD as Kelly Walsh wins this one 20-3.
The Trojans have a tough encounter this week as they will travel to Sheridan. Laramie will still be looking for their first win of the year on Friday as they'll host Thunder Basin.
Be sure and check out some great photos of the Kelly Walsh-Laramie game courtesy of Libby Ngo. Those images can be located in our gallery below. Enjoy!
Kelly Walsh-Laramie Football
Kelly Walsh-Laramie Football
Gallery Credit: Libby Ngo