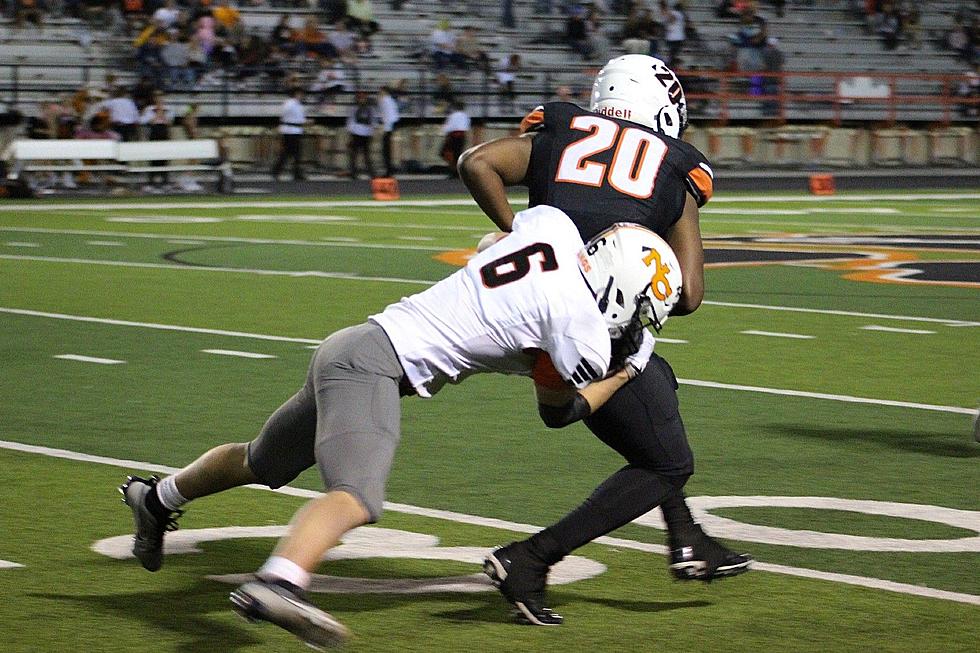 PhotoFest: Natrona Posts Road Win at Rock Springs Getting to 5-1
Photo Courtesy: April Hansen
Casper-Natrona made the long road trip down to Sweetwater County to meet Rock Springs in 4A football on Friday and it was NC that came away with a 35-10 victory. Rock Springs opened the scoring thanks to a field goal from Michael Rubich and Natrona answered with a 4-yard run to the end zone from Beau Russell to give the Mustangs a 7-3 lead.
Natrona started taking control of the game in the 2nd quarter Daniel Yates came through with a 10-yard touchdown run and Russell found the end zone for the 2nd time in the half from 4 yards out so NC led at the intermission 21-3.
Rogan Potter extended Natrona's lead in the 3rd quarter with an 11-yard TD reception from Trig Berens so at this point it was 28-3. Berens had a 15-yard rushing touchdown in the 4th quarter and Rock Springs matched that TD with one their own as quarterback Michael Faigl tossed to Goodness Okere for the score.
Natrona is 5-1 in 4A play and will have a gigantic home game on Friday night hosting 5-1 Campbell County. It's been a monumental struggle for the Tigers in 2023 in more ways than one. They sit at 1-5 and will host Cheyenne South this week. Be sure and look at a few frames from this NC-RS game from April Hanson. They can be located in our gallery below.
Natrona-Rock Springs Football
Natrona-Rock Springs Football
Gallery Credit: April Hanson