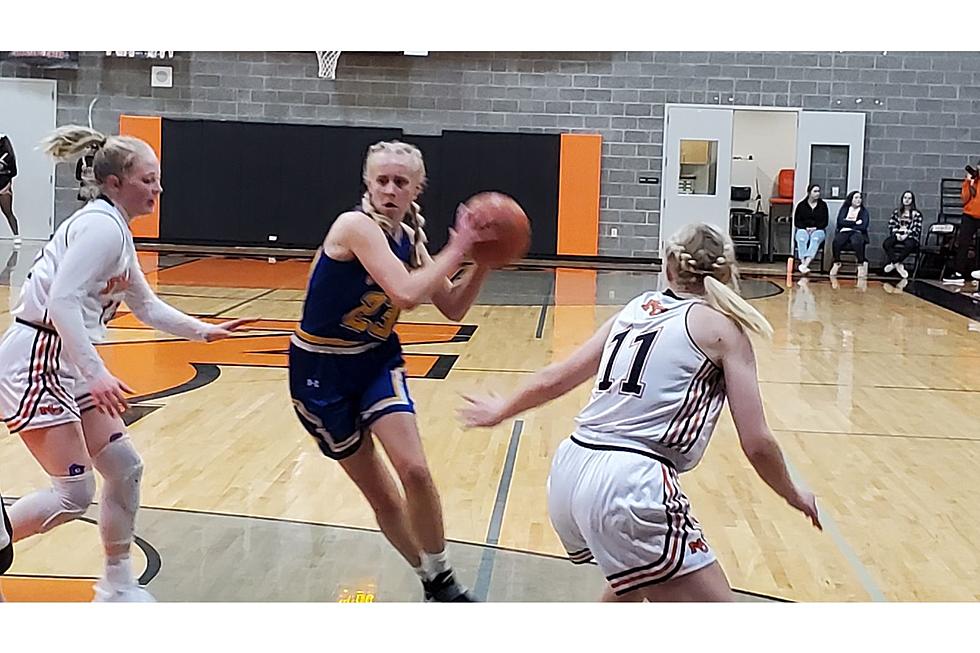 Sheridan Girls Prevail on the Road Vs. Natrona
Frank Gambino
Two of the top 5 ranked teams in 4A girls basketball met on Friday in Casper as Sheridan took on Natrona. Sheridan got off to a fantastic start in the game and led 17-4 after one-quarter of play and at one point led 24-4. But Natrona battled their way back into the game and had a chance to win it at the buzzer but their attempt was off the mark. Sheridan takes the game 42-40 and improved to 6-3 on the year. The Broncs played a lot of games in a short period of time last week so that victory was well earned.
The Broncs were led by Sydni Bilyeu with 11 points, Gillian Mitzel had 10 and Brooke Larsen chipped in 9. Natrona, who fell to 8-3 on the season got 13 points from Megan Hagar, 10 from Emma Patik with Tamryn Blom adding 9.
We have a short video from that game on Friday at NC along with a few photos in our gallery below. Take a look!
Sheridan Vs. Natrona Girls Basketball 1-14-21
Sheridan Vs. Natrona Girls Basketball 1-14-21
10 Singers You Didn't Realize Can Also Play Guitar