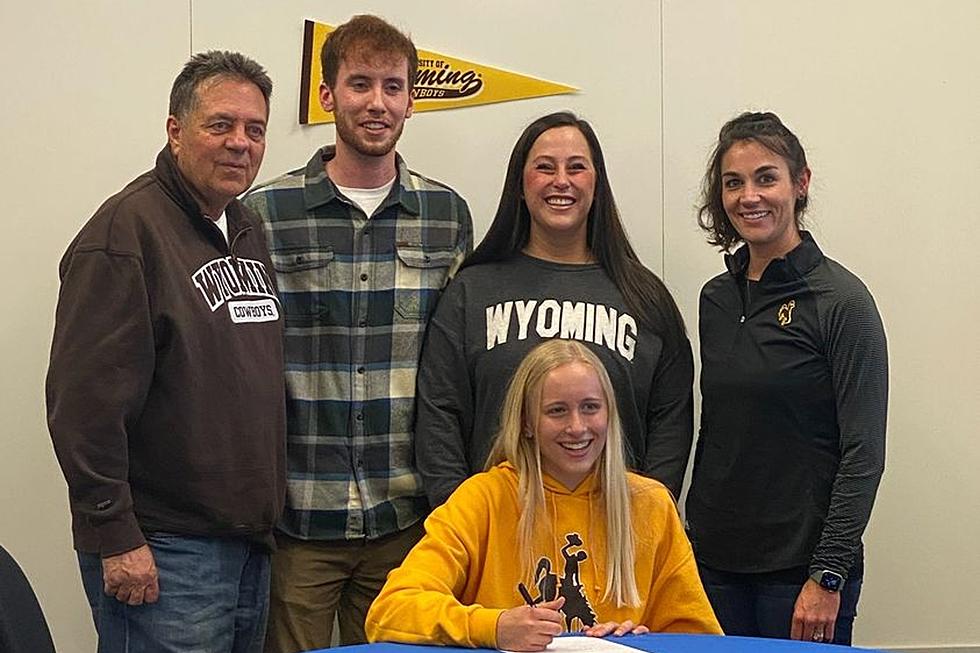 Sheridan's Samantha Spielman Signs with UW for Golf
Photo Courtesy: Sheridan High School
One of the finest prep golfers in Wyoming is Sheridan's Samantha Spielman and she will be headed to Laramie in the fall to compete on the Wyoming Cowgirl golf team. She is a two-time State Champion in 4A and won her 2nd 4A title in the fall of 2022 in Rock Springs. Spielman carded rounds of 73 and 73 and won the tournament by strokes.
She was also the state champion as a sophomore with rounds of 76 and 75 in Casper to take the podium by 3 strokes. In her freshman year with the Broncs, Spielman opened up some eyes with a 2nd place at the 4A State Tournament in Gillette with rounds of 86-77. As a junior, she took 3rd at State in Jackson with a pair of 82's to finish 2 strokes out of the lead.
Spielman also was a two-time all-conference selection in basketball and her Bronc team in scoring this past season, averaging 10 points a game. She also led the squad in scoring her junior year, throwing 8.5 points per contest.
4A State Basketball Tournament: Day 2
4A State Basketball Tournament: Day 2