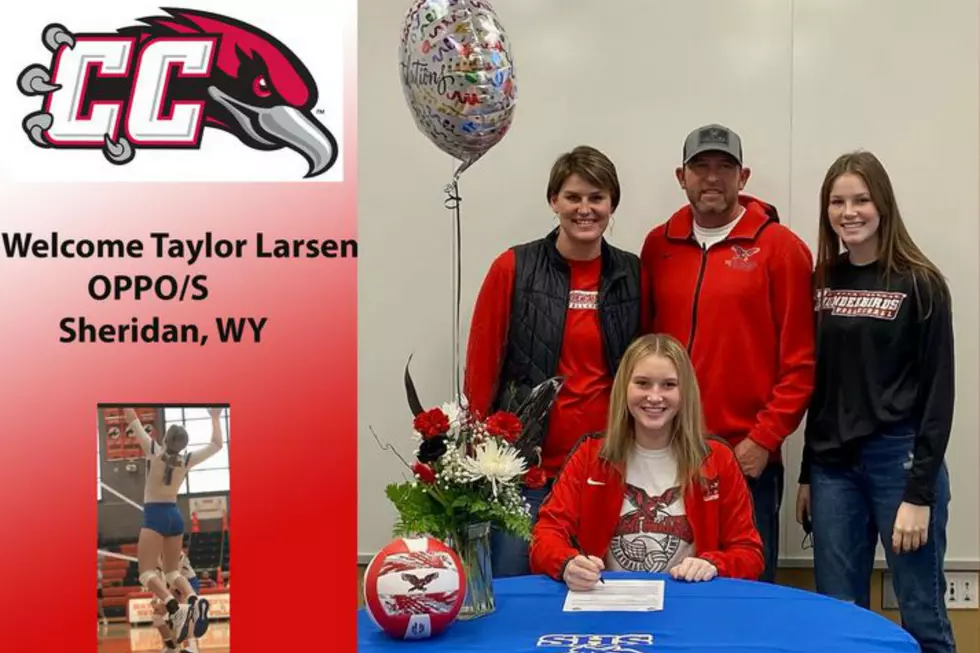 Sheridan's Taylor Larsen Signs with Casper College for Volleyball
Sheridan H.S./Casper College
Sheridan volleyball player Taylor Larsen will be moving up to the junior college ranks as she has committed to Casper College. Larsen was an all-conference selection in 4A this past season and was named the Bronc's Player of the Year.
She led the team in kills with 130 and led the assist with 143. Larsen recorded 14 kills in one of their matches with Campbell County and 11 in another match vs. Kelly Walsh
Larsen is a versatile player who can play the setter spot or the opposite hitter position.
Enter your number to get our free mobile app
SEE: NORAD Tracks Santa in at the Operations Center