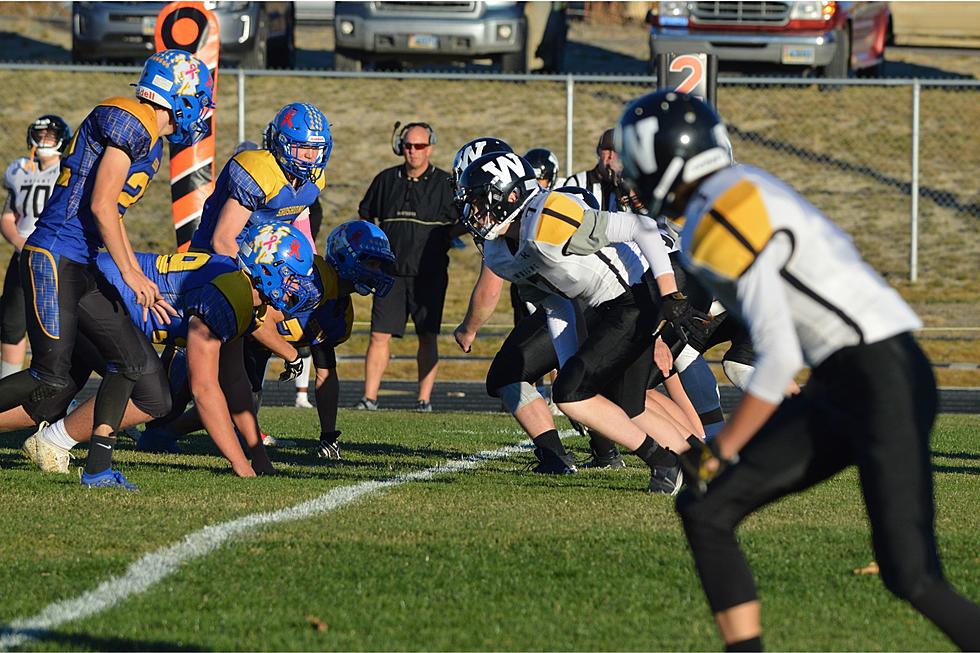 Shoshoni Claims Spot in 1A 9 Man Semi's, Beating Wright
Bridget Truempler Townsquare Media
The Shoshoni Wranglers have won their last 4 games in a row by wide margins and put the pedal to the metal in their 55-0 win over Wright in the opening round of the 1A 9 Man playoffs on Friday. The Wranglers scored early and often and got a couple of touchdowns from Cannon Campbell, a three TD's from Trey Fike. Pehton Truempler also scored twice on runs of 17 and 23 yards and the Wrangler defense was superb.
A year ago, Shoshoni lost to eventual state champion Southeast in the semi-final round of the 9 Man playoffs so the Wranglers want to take the next step forward. They will be at home this Friday in the semi's to meet the neighbor Wind River. Wright finishes the season with a record of 4-5 after starting the year 3-1.
We have some images to share with you from this Shoshoni-Wright game in our gallery, complements from Bridget Truempler. Enjoy!
Shoshoni Vs. Wright Football
Shoshoni Vs. Wright Football
Breathtaking Fall Photos From Across Wyoming