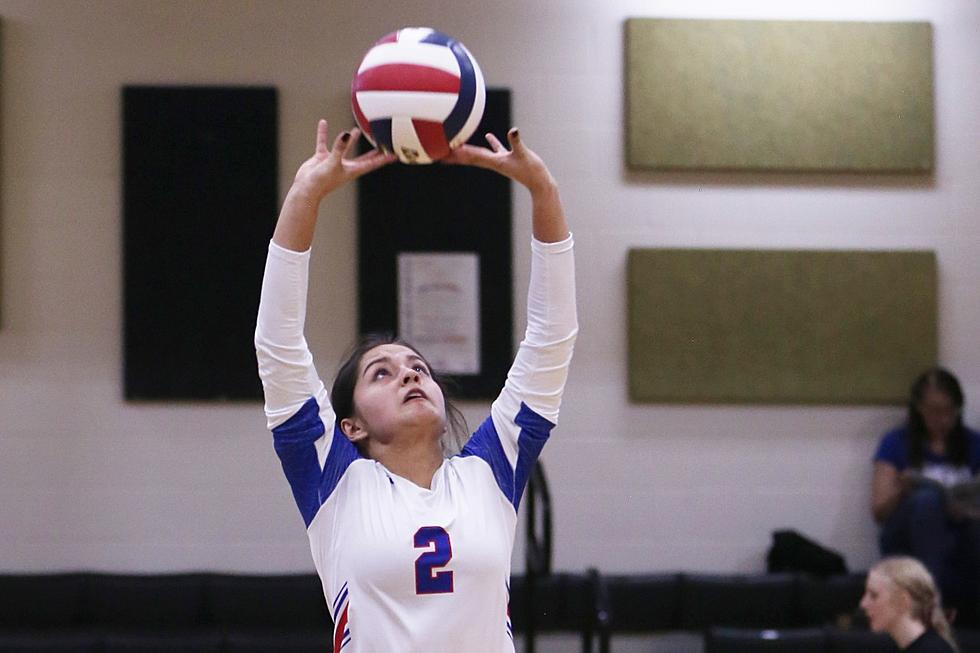 Southeast Captures 1A East Regional Volleyball Title
Jessi Dodge Buffalo Bulletin
In what turned out to be a very competitive regional, the 1A East cane down to Southeast taking on Hulett for a #1 seed at this week's state tournament. Southeast prevailed in 3 straight 25-19, 25-17, and 25-20 to get that #1 seed and improve to 19-10 overall. Hulett will be the #2 seed from the East with a record of 20-7.
Upton who spent a considerable amount of time in our WyoPreps poll was eliminated with back-to-back losses to Southeast and Lingle Fort Laramie, LFL entered the tournament with a sub. 500 record grabbed the 4th seed with a loss to Kaycee. The Bucs will be the #3 seed.
So at the State Tournament in Casper on Thursday, Southeast will meet Saratoga in the first round, Little Snake River draws Kaycee, Hulett will take on Meeteetse, and defending champion Cokeville plays Lingle.
We have some super photos from Anita Bartlett, Jessie Dodge, and Linda Kuhlman-Meyer in our gallery. Enjoy!
1A East Regional Volleyball
1A East Regional Volleyball
5 Reasons To Start Your Christmas Shopping Now
We don't mean to nag but trust us when we say, this is not the year to wait on that Christmas shopping.