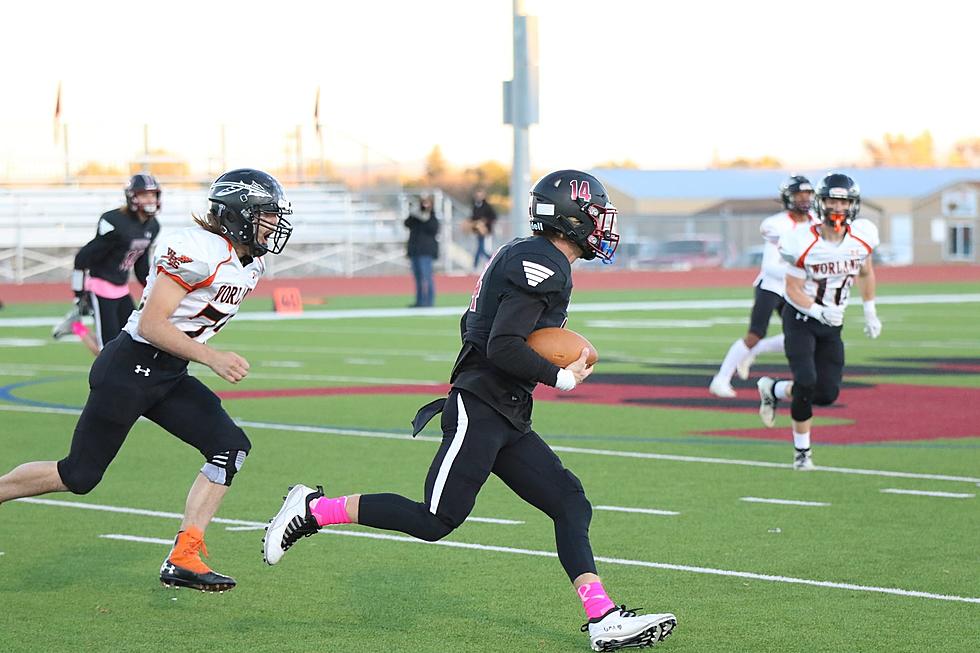 Worland Clinches 3A Playoff Spot With a Win Over Riverton
Riverton H.S. Townsquare Media
The 3A East has been a heavyweight title bout between Douglas, Buffalo, and Worland. Seeding for those 3 teams for the playoffs will be determined this week in the final games of the regular season. Worland punched their ticket to the playoffs with a 34-20 road win over Riverton on Friday. The Warriors bounced back nicely from a loss to Buffalo last week and got a great game from quarterback Kade Weber who threw for 248 yards and 2 touchdowns and ran for 104 and 3 touchdowns.
Worland has a gifted group on offense this season and is ranked 2nd in 3A in passing and 3rd on total offense. Jorey Anderson had a solid game vs. Riverton with 8 catches for 168 yards and a TD. This was a game by the way that Worland trailed at one point 13-6.
So the Warriors will finish the regular season hosting Douglas which is a huge game to determine seeding for the playoffs. Worland with a win, plus Lander beating Buffalo would get the #1 seed. Depending on the results from Friday, they could be seeded anywhere from 1-4.
It's been a tough year for Riverton with a record of 0-8 and the Wolverines will wrap up the season on Friday hosting Rawlins. We have some great pics from that Worland-Riverton game in our gallery thanks to the kind folks at Riverton High School. Enjoy!
Worland Vs. Riverton Football 10-15-21
Worland Vs. Riverton Football 10-15-21
22 Exotic License Plates Turned Into This Wyoming DMV
People from these fascinating places chose to move to Wyoming. Here are the license plates they turned in from the vehicles they brought.