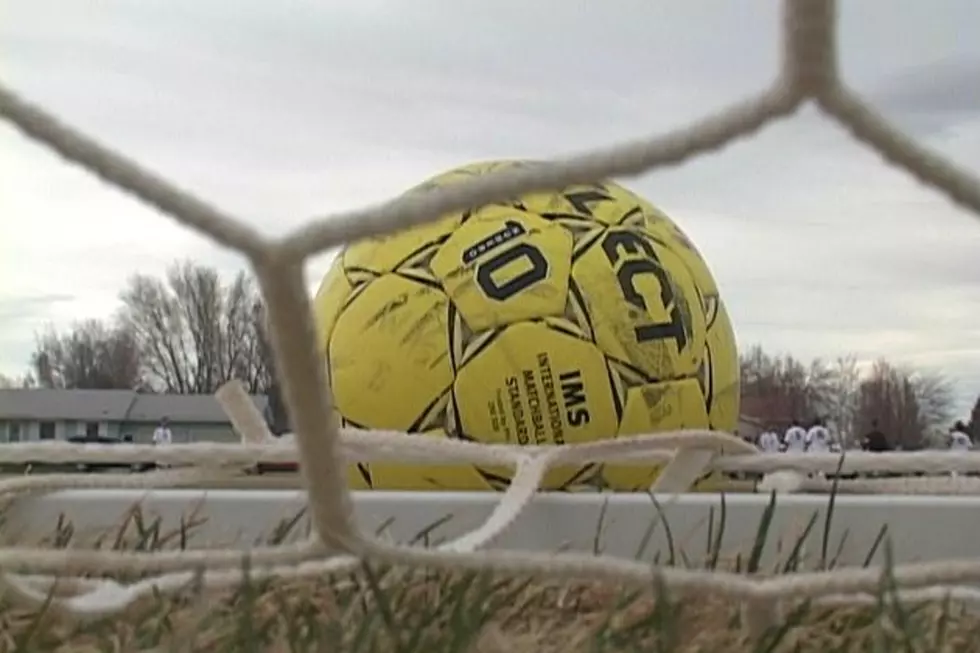 Wyoming High School Boys Soccer Scoreboard: March 17-19, 2022
Kevin Koile, WyoPreps.com
The first matches of the new prep soccer season around Wyoming are this weekend.
All but five teams will start their 2022 season with at least one match. One was already postponed.
This is the boys' schedule for Week 1. Schedules are subject to change.
THURSDAY, MARCH 17:
Rawlins at Riverton, (conference match) – postponed to March 22 at 5 p.m.
FRIDAY, MARCH 18:
CLASS 4A
Final Score: #3 Kelly Walsh 5 Cheyenne East 1 - O'Neill & Butler with 2 goals each
Final Score: Cheyenne Central 1 Natrona County 0 - Sam Smith GW-goal in the 19th minute
Final Score: Rock Springs 6 Campbell County 2 - Sosa and Hyatt both register hat tricks for the Tigers
CLASS 3A
Final Score: Cody 4 Pinedale 0 (conference match)
INTERCLASS
Final Score: 4A #1 Jackson 2 3A #4 Lander 0 - Broncs win with a pair of 2nd half goals
Final Score: 4A #4 Sheridan 6 3A Buffalo 0
OUT-OF-STATE OPPONENT
Scottsbluff, NE at 3A Newcastle - moved to 3/21/22
JAMBOREES
TODD MALONEK HS SOCCER FESTIVAL (in Green River)
Final Score: Green River 3 Cheyenne South 0
Final Score: #5 Laramie 4 Evanston 0 - goals from 4 different players
SATURDAY, MARCH 19:
CLASS 4A
Final Score: Cheyenne East 4 Natrona County 1
Final Score: #3 Kelly Walsh 2 Cheyenne Central 0
Final Score: Rock Springs 5 #2 Thunder Basin 1
CLASS 3A
Final Score: #2 Powell 12 Pinedale 0 (conference match)
INTERCLASS
Final Score: 4A #4 Sheridan 5 3A #5 Cody 0
Final Score: 4A #1 Jackson 8 3A Riverton 2
JAMBOREES
TODD MALONEK HS SOCCER FESTIVAL (in Green River)
Final Score: #5 Laramie 2 Green River 1
Final Score: Star Valley 6 Cheyenne South 2
Final Score: Star Valley 3 #5 Laramie 1
Final Score: Evanston 6 Cheyenne South 0
Teams that are open this first weekend = Douglas, Lyman, Mountain View, Torrington, Worland
You Can Stay in This Chic Dome in Wyoming's Guernsey State Park