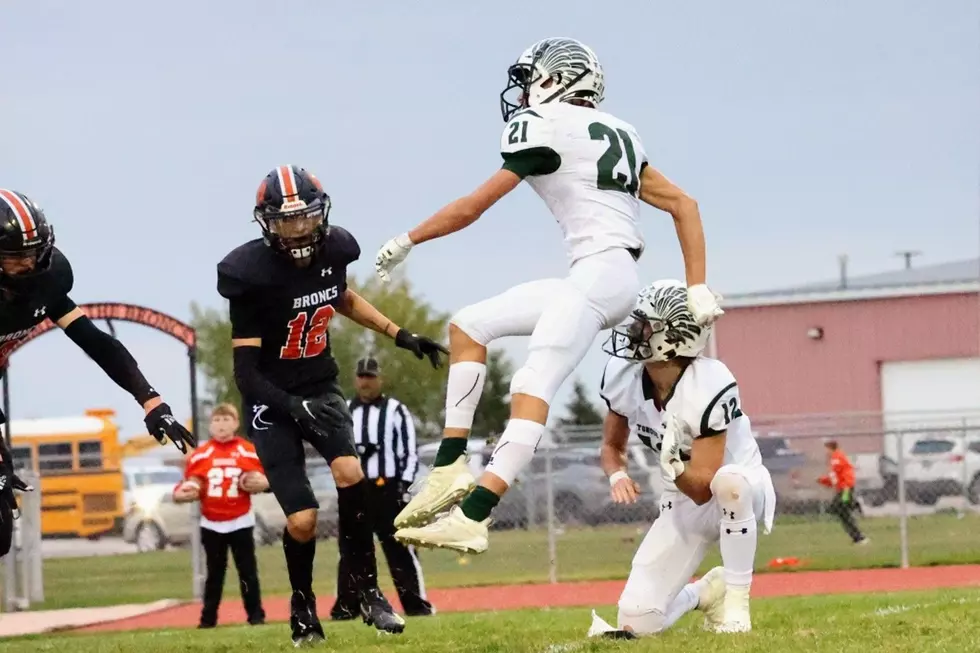 #2 Tongue River Squeezes By Burns in 2A Football
Photo Courtesy: Susan Bullard
Tongue River is 7-0 following a 13-7 road win over Burns on Friday and that is back-to-back years that these two teams have played a very close game. Tongue River edged Burns a year ago 12-8. The #2 ranked Eagles received a touchdown run from Alex Barker and Conner Cummins had a scoop and score off a Burns fumble. The Broncs took advantage of a Tongue River fumble for their only touchdown of the game.
The 13-point mark was the Eagle's lowest output of the year offensively so give credit to the Bronc's defensive unit which entered the game ranked #1 in pass defense in 2A. They also boast 2A's leading tackler in Cooper Lakin who had 4 sacks through 5 games. Tongue River's defense has been formidable of late as well as they have been giving up an average of just over 10 points a game.
Tongue River will take their clean sheet right down the road to meet their rival Big Horn on Friday at 2 pm and the Rams come in at 5-1. Burns saw their 3-game winning streak come to and so they sit at 3-3 on the year. The Broncs will be on the road this week in Wheatland.\
We have some stellar photographs of last Friday's game courtesy of Susan Bullard and those images can be found in our gallery below. Enjoy!
Tongue River-Burns Football
Tongue River-Burns Football