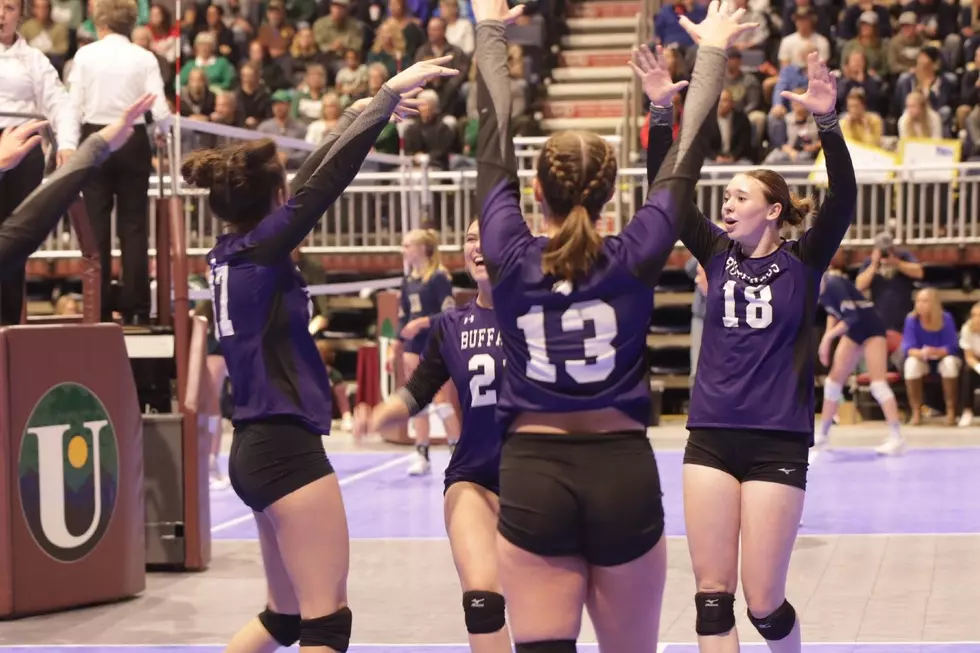 2023 WyoPreps Coaches and Media Preseason Volleyball Rankings
Photo Courtesy: Nicole Williams
At least nine teams earned votes in all four classes of the WyoPreps Coaches and Media Preseason Volleyball Poll.
The rankings debuted on Thursday with familiar names at or near the top of each division. Two defending champions and two teams that placed third last year sit at No. 1.
In Class 1A, 14 of the 20 teams got at least one vote. The preseason pick was Cokeville. The Panthers earned five first-place votes. Five more went to defending champ Riverside, who came in at second. Last year's runner-up Southeast was third and received the other two first-place votes. Rock River and Little Snake River were fourth and fifth, respectively.
Defending champ Burns starts at the top of the 2A classification. They garnered five of the ten first-place votes. Big Horn came in second with four first-place votes. Tongue River was third, while Rocky Mountain was No. 4. The Lady Grizz got the other first-place vote. Wright concluded the 2A top five.
For 3A, it was defending champion Mountain View in the No. 1 spot. The Buffalos received six first-place votes. Last year's runner-up, rival Lyman, came in at No. 2. Powell, Buffalo, and Douglas all earned at least one first-place vote. They rounded the poll in third, fourth, and fifth.
The team that came the closest to being a unanimous preseason choice was Laramie in Class 4A. They garnered all but one first-place vote. Defending champ Kelly Walsh was the pick at No. 2. Last year's runner-up Cody was third. Fourth and fifth were Thunder Basin and Cheyenne East, respectively.
Click the button below to view the voting breakdown from the coaches and media around the state.
WyoPreps provided all the coaches and some media members around the state, an opportunity to vote in our first volleyball rankings of the 2023 season.
PhotoFest! State Volleyball Tournament Day 3
PhotoFest! State Volleyball Tournament Day 3