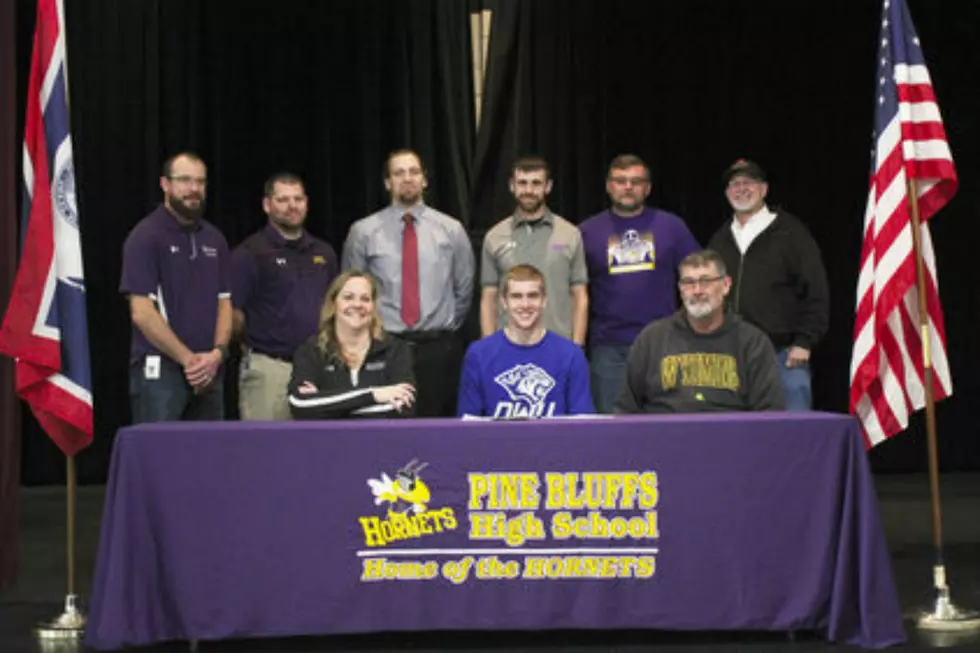 Donte Jacobsen of Pine Bluffs Signs with Dakota Wesleyan
Pine Bluffs H.S.
Pine Bluffs all-around athlete Donte Jacobsen will be part of a huge signing class for Dakota Wesleyan football. In 2019, Jacobsen was the Hornets starting quarterback and threw for 736 yards and 6 touchdowns. He averaged 86 all-purpose yards per game and was named an honorable mention all-conference player.
In his junior year, Jacobsen had a very productive year with Pine Bluffs throwing for 1281 yards and 12 touchdowns, completing 53% of his passes. He averaged 127 all-purpose yards per game which led the team.
Jacobsen put his versatility on display as he was an all-conference basketball player for the Hornets in 2019-20 averaging 6 points and 5 rebounds per game. He also ran track and as a junior, he placed 13th at the  2A state meet in the 1600 meters and also ran on the Hornets 4x800 meter relay team that took 7th.
Dakota Wesleyan is an NAIA school located in Mitchell, South Dakota.
Enter your number to get our free mobile app