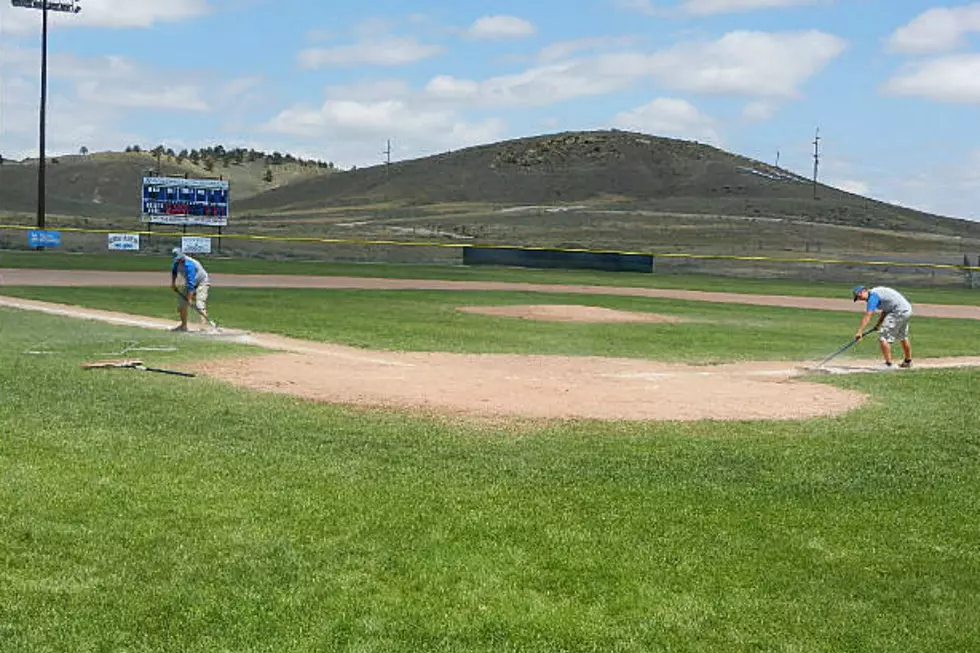 Douglas Will Host the First Class 'A' Legion Baseball All-Star Game
Kevin Koile, WyoPreps.com
The first American Legion Baseball Class 'A' All-Star game will be at Nida Field in Douglas on Saturday, Aug. 7, at noon.
Thirty-Five players were selected from 10 of the Single-A Legion baseball programs in Wyoming. The players were chosen by the head coaches from the all-state and first and second-team all-conference lists for the 2021 season.
There are 17 players on the East roster and 18 on the West roster.
The state champion Cody Cubs will not be represented, as they will be playing at the Northwest Class 'A' Regional Tournament in Alaska (NWCART). The coaches chose to move three players from Riverton to the West roster to balance the lineups.
The game is free to attend at Nida Field in Douglas. If you are unable to attend, you can watch it via watch.yourgamecam.com and their mobile app.
These are players representing their teams in the all-star game.
East Roster (players are listed alphabetically by team name, and then by their last name)
Bryce Locklin - Casper
Sawyer Nielsen - Casper
Jordan Tharp - Casper
Justin Wicks - Casper
Kade Coates - Cheyenne
Kiegan Field - Cheyenne
Corey Williams - Cheyenne
Marcus Mongiello - Douglas
Cameryn Spence - Douglas
Zack Virtue - Douglas
Ben Firminhac - Torrington
Jackson Jones - Torrington
Caeden Riley - Torrington
Ned Hageman - Wheatland
Cross Hernandez - Wheatland
Jake Hicks - Wheatland
Mytch Pollock - Wheatland
Coaches: Rob Mortimore, Torrington & Travis Mortimore, Douglas
West Roster
Taydin Cave - Green River
Jace Griffiths - Green River
Taylor Jensen - Green River
Jax Petersen - Green River
Michael Richardson - Green River
Tyson Christiansen - Lovell
Satchel Ginest - Lovell
Ezra Harlow - Lovell
CJ Pickett - Lovell
Carlos Rodriguez - Lovell
Kolt Flores - Powell
Brock Johnson - Powell
Cade Queen - Powell
Trey Stenerson - Powell
PJ Serna - Rawlins
Blake Dale - Riverton
Hunter Hauck - Riverton
Nathan Hutchison - Riverton
Coaches: Ben Lail, Green River; Brandon Peterson, Green River; Mike Jameson, Lovell; Jason Borders, Lovell; & Joe Cates, Powell
Best Rockies Lineup of All-Time