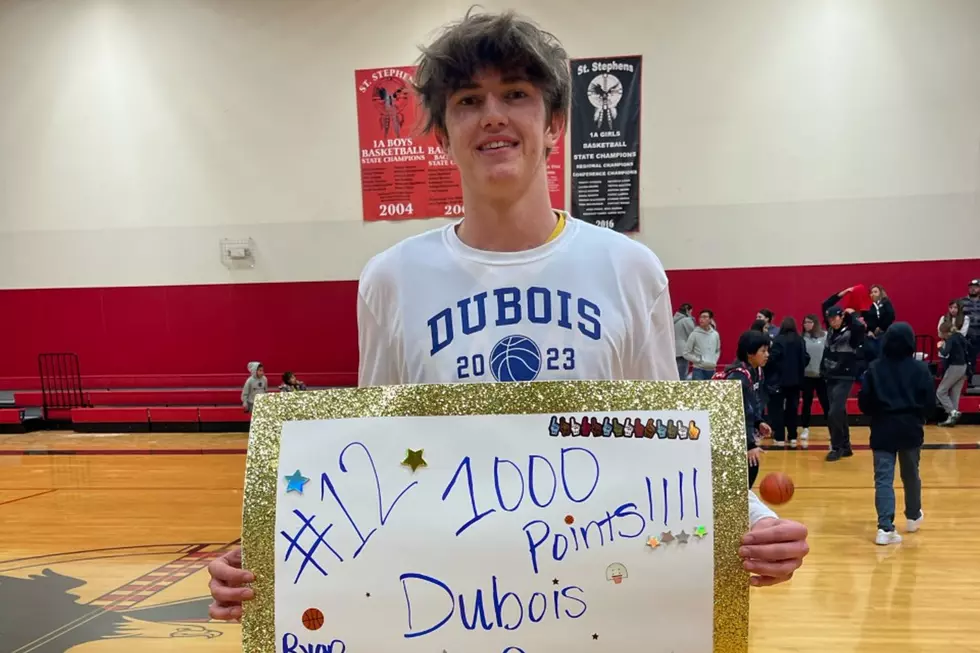 Dubois' Ryan Wells Reaches 1000-Point Milestone
Courtesy: Krista Day
Earlier this month, Dubois senior Ryan Wells surpassed the 1000-point mark in his high school basketball career.
Wells accomplished the feat in a game against St. Stephens in which he scored 37 points. That's the most in a single game of boys' basketball across the state this year.
This season the senior is averaging 24.7 points per game while shooting 47 percent from the field. He's also at 2.4 assists, 4.8 steals, and 2.3 blocks per game. Wells has helped the Rams to a 6-6 record and a 1-0 mark in the 1A Northwest Quadrant.
Wells was all-state in the 2022 season and is a two-time all-conference selection.
As a junior last year, he averaged 13.1 points, four assists, and 4.9 steals per game and helped Dubois to a runner-up finish at the Class 1A boys basketball state tournament. They finished 22-3 last season.
In his sophomore season, Ryan averaged 14.7 points and 3.4 assists per game. Dubois was 10-8 that season and made an appearance at the 1A state basketball tournament.
WyoPreps had a chance to visit with Mr. Wells prior to this season during our preseason basketball tour.
Congratulations Ryan!
Wyoming High School Sports Pics of the Week Dec 8-10
Wyoming High School Sports Pics of the Week Dec 8-10