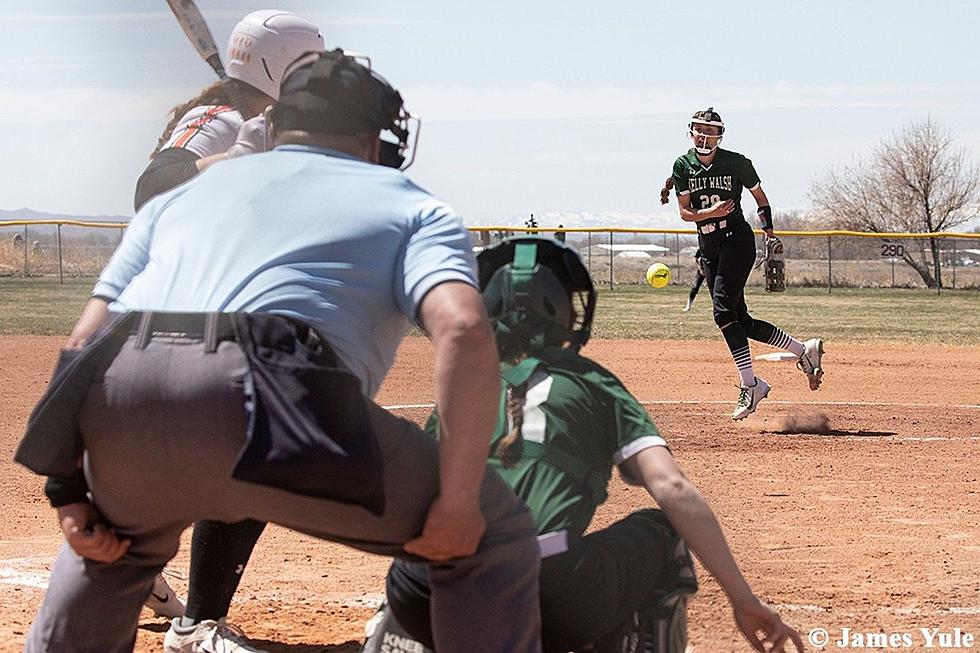 East Stays On Top, Kelly Walsh Joins the WyoPreps Softball Rankings
Photo Courtesy: James Yule
For the second time this season, a new team has entered the top five of the latest WyoPreps Coaches and Media Softball Poll.
That was the only change in this week's rankings.
Cheyenne East remained atop the poll with 15 of the 18 first-place votes. It is the sixth consecutive week the Thunderbirds have held the top spot.
Thunder Basin, Campbell County, and Cody all earned one first-place vote. They held onto second, third, and fourth, respectively.
For the first time this year, Kelly Walsh appeared in the softball rankings. The Trojans debuted at No. 5, which pushed Laramie out of the top five.
Three more teams received votes in the poll.
You can view how the coaches and media voted by clicking the button below for the voting breakdown.
WyoPreps provided coaches and media members around the state a chance to vote for who they felt were the top teams in high school softball around Wyoming. The voting was conducted anonymously.
Kelly Walsh-Worland Softball
Kelly Walsh-Worland Softball