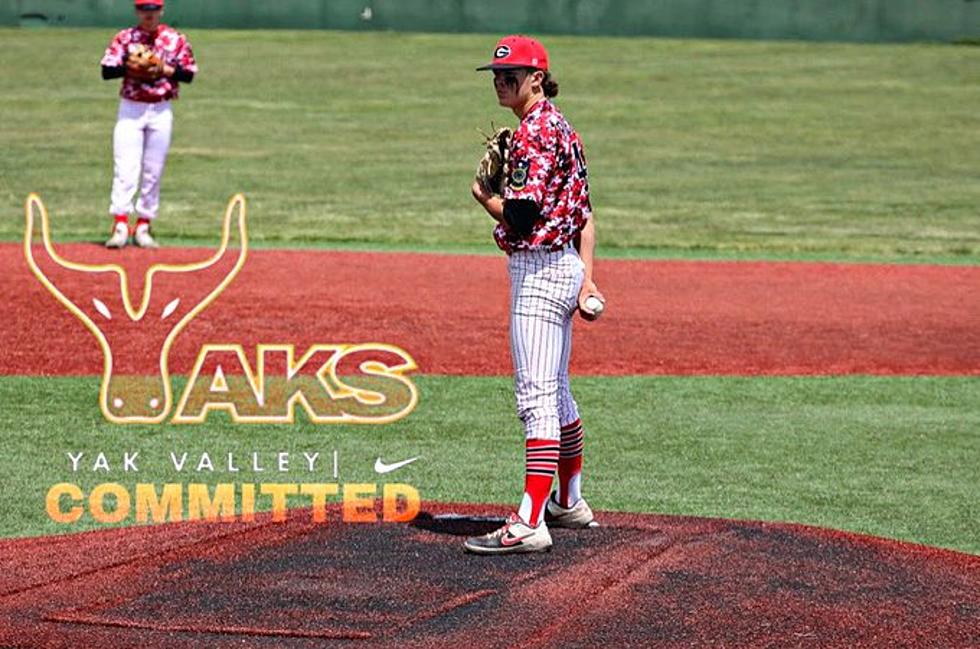 Gillette's Kaden Race Signs with Yakima College for Baseball
Yakima Valley College
Kaden Race of the Gillette Riders American Legion baseball team was an early signee to Yakima Valley College in Washington to continue his career on the diamond. Race was a major force for the Riders in the 2021 season on the mound at the plate as the team participated in the Northwest Regional Tournament in Gillette. He was dominating the Rider's first-round tournament game against Eagle River, Alaska as he struck out 11 with one walk and gave up 3 hits in a 2-1 win. Race earned first-team all-state status in Legion baseball in 2021 for his all-around performance. He was a first-team all-state selection last season too and a 2nd team all-state pick in 2019.
Race was the Wyoming AA Pitcher of the Year in 2020 and was equally effective this season. He posted a 7-5 record with a whopping 105 strikeouts and an earned run average of 2.17. He also was the Rider's leadoff hitter and made a big difference there too as he hit .330 with 30 RBI's, 87 runs scored with a .482 on-base percentage. Gillette finished the year with a record of 50-36. Yakima Valley is a junior college in the Northwest Athletic Conference and was 27-7 this past season.
Race was played football for the Campbell County Camels and on defense, he was the team's leading tackler in the 2020 season with 67. As the Camel quarterback, he threw for 1261 yards and 10 touchdowns and ran for 421. He averaged 189 all-purpose yards per game.
Wyoming At The Turn Of The Century Through The Eyes Of Lora Webb Nichols
Nichols received her first camera in 1899 at the age of 16. Her earlier photographs are of her family and friends as well as self-portraits, and landscape pictures of the land surrounding the town of Encampment.
- Wyoming At The Turn Of The Century Through The Eyes Of Lora Webb Nichols
Most Beautiful Wyoming Place on Earth?