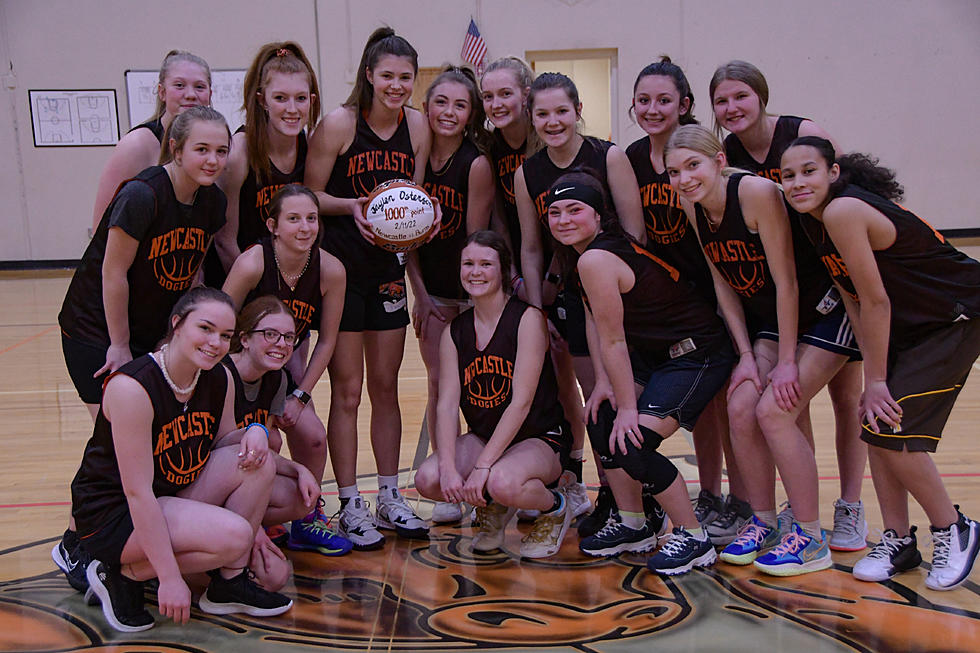 Jaylen Ostenson of Newcastle Passes 1,000 Career Points
Courtesy: Nicole McFarland
One of the most recent members of the 1,000-point club is another underclassman. It's Newcastle junior Jaylen Ostenson.
She surpassed the milestone in a basketball game against Burns on Feb. 11, 2022.
Already a two-time all-state and all-conference selection, Ostenson is in her third season as a starter for the Newcastle Dogies. She has helped Newcastle to an overall record of 16-1 and the No. 1 ranking in the WyoPreps Coaches and Media Girls Basketball Poll.
The junior is averaging 16.7 points per game this season and shooting 43 percent from the floor. Ostenson adds 7.9 rebounds, 3.5 assists, and 3.1 steals per game.
Last year as a sophomore, she helped the Dogies to a 14-9 record and a berth in the Class 3A girls basketball state tournament. Ostenson averaged 19.7 points, seven rebounds, and shot 40 percent from the field in the 2020-21 season.
During her freshman campaign in 2019-20, she averaged 13.7 points and eight rebounds per game. Newcastle finished that season 9-14 overall. They lost the only girls' 3A game at the state tournament in Casper before it was shut down because of Covid concerns.
Ostenson also plays volleyball for Newcastle High School. She was chosen all-conference last fall and helped the Dogies to an overall record of 15-18-2 and a berth in the Class 3A state volleyball tournament.
Congratulations to Jaylen!
High School Sports Pics of the Week Jan. 28-29
High School Sports Pics of the Week Jan. 28-29