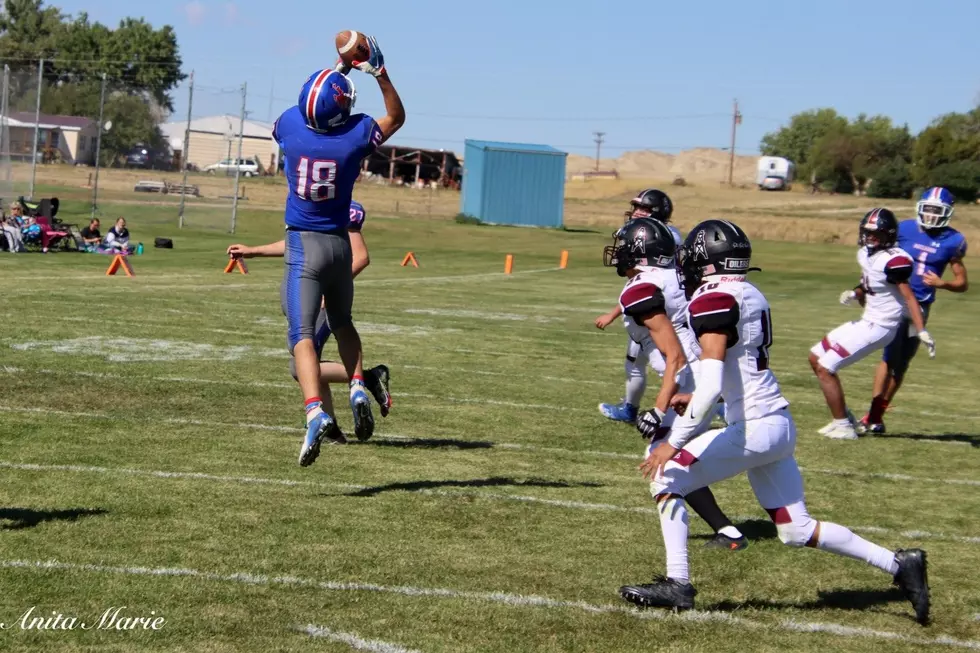 Kaycee Stays Perfect Defeating Rival Midwest
Photo Courtesy: Anita Bartlett
The 1A 6-man football ranks continue to be very competitive and Kaycee notched their 4th win of the year with a 48-33 home win over Midwest on Friday afternoon. The Bucs have made timely plays on defense this season and you need to do that in the wide-open 6-man game. Their main 1-2 punch on offense is Vaun Pierson and Xavier Strothman but the Bucs also get contributions from just about everybody. So far, Kaycee has wins over Meeteetse, Ten Sleep, and HEM in addition to Midwest.
Now the Oilers made the 6-man playoffs a year ago and lost to Meeteetse in the first round. They've opened up some eyes with victories over the Kelly Walsh sophomores and Ten Sleep but have suffered defeats to a couple of ranked teams, that being Burlington and Kaycee. The Oilers have a sophomore quarterback in Francisco De'Lara who has been very productive season and they also have a superb all-around athlete in Quincy Paris. Once again, here's a squad that is getting contributions from multiple players.
This week Kaycee will host Encampment which will be a good gauge of ability game for both teams while Midwest will host HEM this week. We do have a few photos of Friday afternoon's game in our gallery below, courtesy of Anita Bartlett. Enjoy!