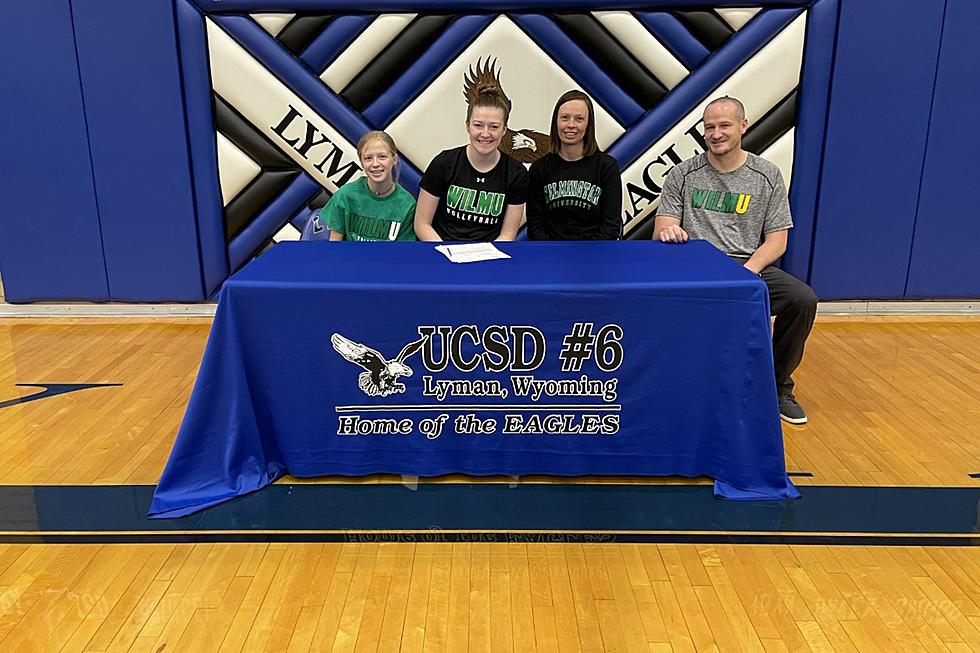 Lyman's Brice Hansen Signs for Volleyball at Wilmington University
Courtesy: Jason Hansen
Lyman High School senior Brice Hansen has chosen to play volleyball in college at Wilmington University.
The three-sport athlete signed her national letter of intent with the Wildcats program in New Castle, DE.
Hansen is a three-time all-state selection on the volleyball court. She led the entire state with 507 kills during the 2021 season. Hansen finished with a .300 hitting percentage and added 492 digs. She led the Eagles to an overall record of 33-5 and the Class 3A state championship.
Brice also was a member of Lyman's 2018 state volleyball title team in her freshman season.
Hansen also plays basketball and participates in track and field at Lyman High School. She is a two-time all-state basketball player, who has scored over 1,000 points in her prep career. Brice has been part of two second-place finishes at the state basketball tournament and two Class 3A regional championships. She also was the 3A discus state title last spring.
The Wilmington Wildcats are an NCAA Division II program that competes in the Central Atlantic Collegiate Conference. The Wildcats went 21-13 last season and reached the CACC conference semifinals.
High School Sports Pics of the Week Feb. 10-12
High School Sports Pics of the Week Feb. 10-12