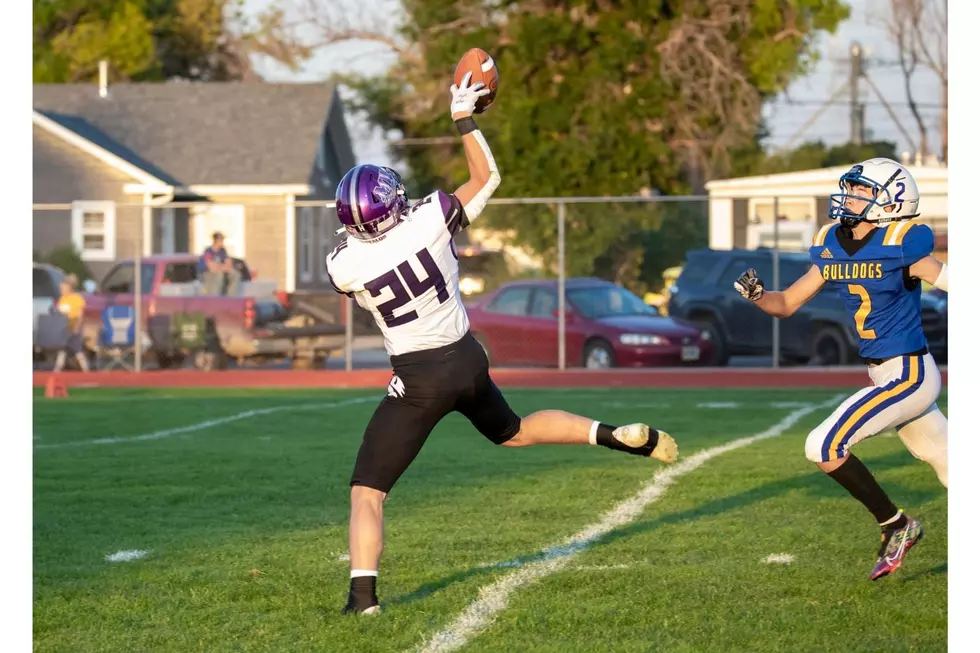 Mountain View Topples Wheatland in Opener
Photo Courtesy: Tony Montoya
Mountain View has an unusual season by their standards in 2021 with just 1 win and 7 losses.  That was the Buffalos first losing season since 2011 but the squad started the 2022 season on the right hoof with a 26-7 road win over Wheatland on Friday.
The Buffalos' defense made a statement in the first quarter thanks to a 75-yard pick-six from Carson Eardley so Mountain View assumed a 6-0 lead.
Wheatland answered with a touchdown of their own in the 2nd quarter as Ryland Petroski got into the end zone from the 2 so the Bulldogs led 7-6 but that was their only lead of the game.
Meanwhile, Eardly was having a whale of a game. He recorded an offensive touchdown on a 1-yard plunge in the 2nd quarter so the Buffalos lead 12-6 at the halftime intermission. So in the first half, Eardley scored on defense and offense plus a special teams TD in the 3rd quarter on a 90 kickoff return to the house. You don't see that kind of performance every day and Mountain View at that point lead 18-7. Later in the 3rd quarter, Isaac Linford scampered in from the 12-yard line for a touchdown, and with the successful 2-point, that bumped the Buffalo advantage to 26-7. That's the way it stayed as Mountain View will turn their attention to Rich County, Utah for a home game on Friday at 1 pm. Wheatland after losing a week-zero game to Mitchell, Nebraska will try and get on the winning track with a road game at Newcastle.
We have a collection of images to share with you from that game in our gallery below compliments of Tony Montoya. Enjoy!
Mountain View Vs. Wheatland Football
Mountain View Vs. Wheatland Football