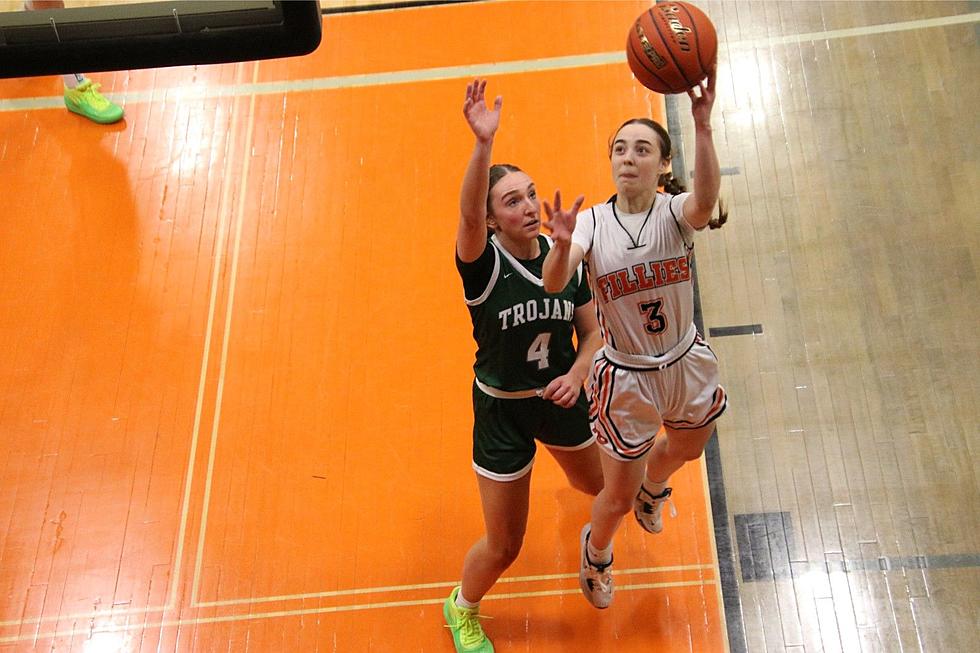 Natrona & Kelly Walsh Split Peach Basket Classic
Photo Courtesy: Shannon Dutcher
Due to the weather, the annual Peach Basket Classic basketball games were moved back from Thursday to Saturday as Natrona played host to Kelly Walsh in boys' and girls' play.
In the girls' contest, Natrona prevailed over Kelly Walsh 58-33 to improve to 10-12 overall. NC now has won 4 out of 5 in the series as KW falls to 4-15. In the boys' game, Kelly Walsh came out on top with a 48-40 win to get to 8-11. The Trojans have won 7 straight in the series as NC drops to 9-12.
Natrona will host this week's 4A East regional with the seedings still to be determined. Kelly Walsh will travel to Star Valley for the 4A West regional and both the boys and girls will open with Star Valley on Thursday in the first round.
We have some great photos to share from the Peach Basket Classic and they can be located in our gallery below.
2023 Peach Basket Classic-Natrona Vs. Kelly Walsh
2023 Peach Basket Classic-Natrona Vs. Kelly Walsh