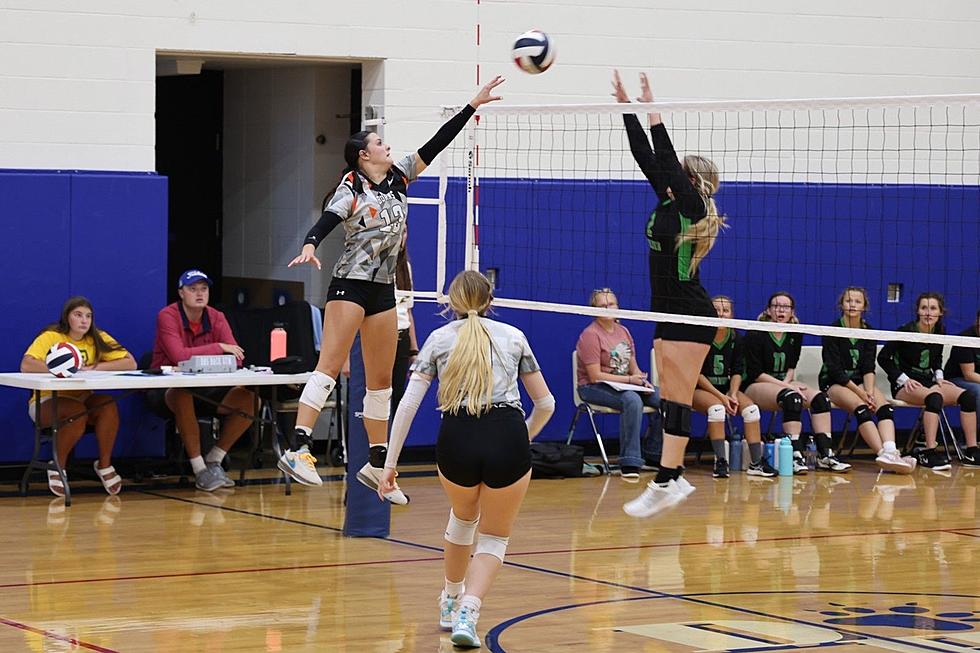 Noticeable Differences in the New WyoPreps Coaches and Media Volleyball Rankings
Photo Courtesy: Christina Foley
The second WyoPreps Coaches and Media Volleyball Poll had plenty of change.
Opposite of football on Wednesday, the volleyball rankings feature a new No. 1 ranked team and five new teams entered the poll. Each class had at least two changes.
In Class 1A, Cokeville maintained the top spot. The Panthers received nine of the 14 first-place votes. The bigger shuffling was after Cokeville. Upton jumped into the rankings at No. 2. The Bobcats started 4-0 and earned three first-place votes. Little Snake River went from fifth to third. Rock River and Riverside are tied for fourth. Nine more schools picked up at least one vote.
The new top-ranked team came in Class 2A. The Big Horn Rams got half of the first-place votes, but that was enough to push Burns to second. Sundance went from unranked to third. That pushed Tongue River down to fourth. Shoshoni joined the poll in fifth.
Mountain View held the No. 1 position in Class 3A. The Buffalos got six of the 12 first-place votes. Buffalo moved up three spots to second. The Bison received four first-place votes. Lyman fell to third. Lovell debuted in the rankings at fourth. Douglas wrapped up the top five.
Finally, in Class 4A, Laramie was tabbed first on 17 of the 19 first-place ballots. Cody and Thunder Basin both climbed one position to second and third, respectively. Kelly Walsh dropped to fourth. Campbell County started the season with a 5-0 record last weekend. That impressed enough voters, and the Camels jumped in at No. 5.
Click the button below to view the voting breakdown from the coaches and media around the state.
WyoPreps provided all the coaches and some media members around the state, an opportunity to vote in our first volleyball rankings of the 2023 season.
Wyoming High School Sports Pics of the Week: Aug. 24-26
Wyoming High School Sports Pics of the Week: Aug. 24-26