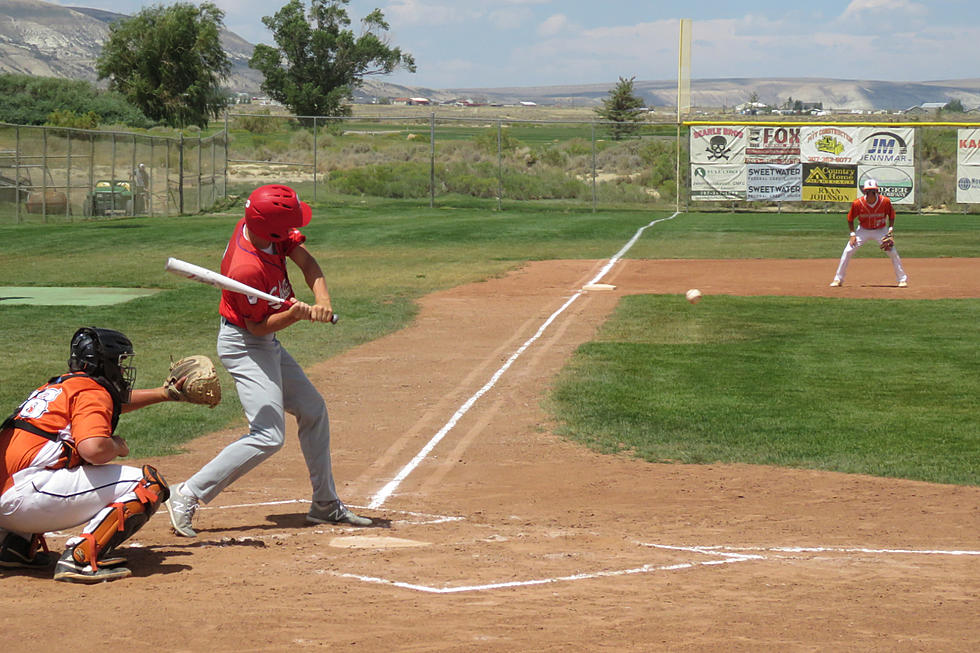 Oilers and Troopers Survive and Advance at State Tournament
David Settle, WyoPreps.com
Day two of the Wyoming Legion Baseball Class 'AA' State Tournament began with Casper and Sheridan winning elimination games.
After losing their first-round game in Rock Springs, both the Oilers and Troopers advanced to day three but in different ways.
Casper 2 Laramie 1
The Oilers scored two runs on four hits in the fifth inning and held on to eliminate the Rangers.
Laramie had the bases loaded with one out and scored on a wild pitch for a 1-0 in the fourth inning. Casper pitcher Ryan Keith walked a batter to reload the bases but then got a pop out and a strikeout to end the threat.
Casper answered when Garrett Clasen and Gunnar Browning had back-to-back singles in the fifth. Samson Wagner then hit a double off the centerfield fence. Clasen scored to tie the game but Browning was thrown out at the plate. Cooper Hack followed with an RBI-single for a 2-1 lead.
Keith shut down the Rangers in the sixth inning before Will Clair came in and retired the side in the seventh with two strikeouts and a ground out for the save. Keith got the win and allowed the one run on only four hits. He walked six and struck out four.
Casper finished with five hits on offense and won despite nine strikeouts at the plate.
The Oilers will face Jackson at 4 p.m. on Friday.
Sheridan 23 Rock Springs 3
The Troopers regrouped after a tough first-round loss with a blowout victory in five innings.
Sheridan had a 2-0 lead and then exploded for 10 runs in the second. All the damage came with two outs in the inning. The Troopers had eight hits and took advantage of a hit batter and one Rock Springs error. They tacked on eight more runs in the third inning for a 20-0 lead. The Sand Puppies got on the scoreboard with two runs in the third. Each team scored a run in the fourth, while Sheridan added two more in the fifth.
The Troopers had 18 hits in the game, which included six extra-base hits. They also took advantage of three errors by Rock Springs, 10 walks, and three hit batters.
Brock Steel had three hits, including two doubles and four RBI's. Ayden Roush added two hits and drove in three. Caden Steel had two hits and three RBI's.
Dominik Gunyan had two hits and two RBI's for the Sand Puppies, who saw their season come to an end.
Sheridan will play Evanston at 1 p.m. on Friday.
Enter your number to get our free mobile app