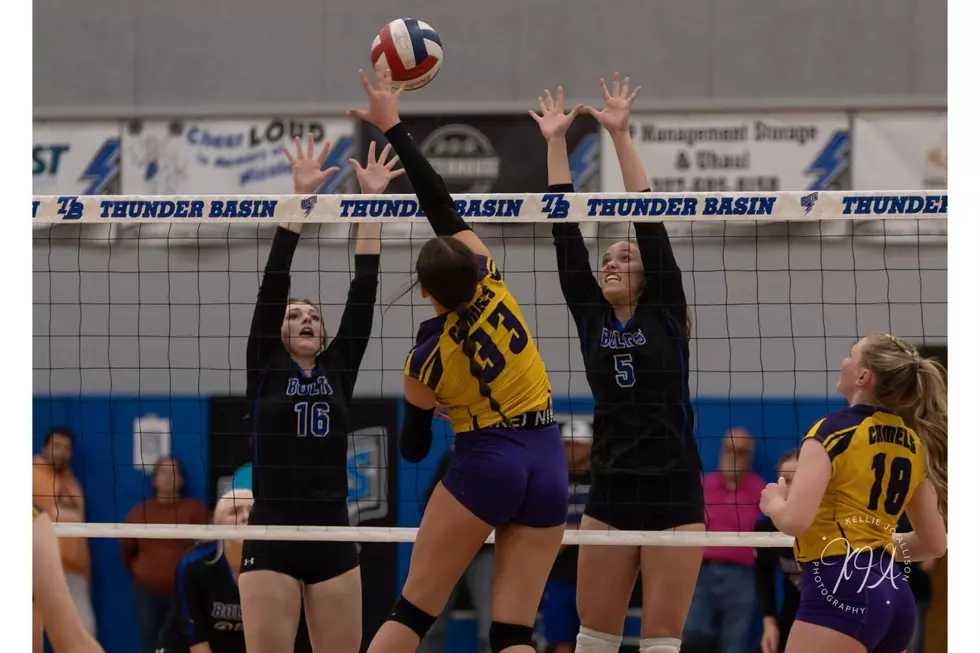 PhotoFest: Thunder Basin Volleyball Sweeps Campbell County
Photo Courtesy: Kellie Jo Allison
Back on Thursday in 4A volleyball, Thunder Basin defeated Campbell County 3 sets to none in the battle of Gillette. Thunder Basin won the 1st set 25-17 and took a big lead in the 2nd set to win 25-16. The 3rd set was very competitive with the Bolts prevailing 26-24.
Thunder Basin has a host of seniors this season led by all-state selection Joelie Spelts. The Bolts are currently 27-3 and 6-0 in conference play. Last season, Thunder Basin took 3rd at the 4A State Volleyball Tournament. Campbell County has a good senior and junior core so they sit at 17-11 overall and 4-2 in league play. They are seeking their first state tournament appearance since 2017.
We have some photos of that match on Thursday to share with you from Kellie Jo Allison. They can be found in our gallery below. Enjoy!
Thunder Basin-Campbell County Volleyball
Thunder Basin-Campbell County Volleyball