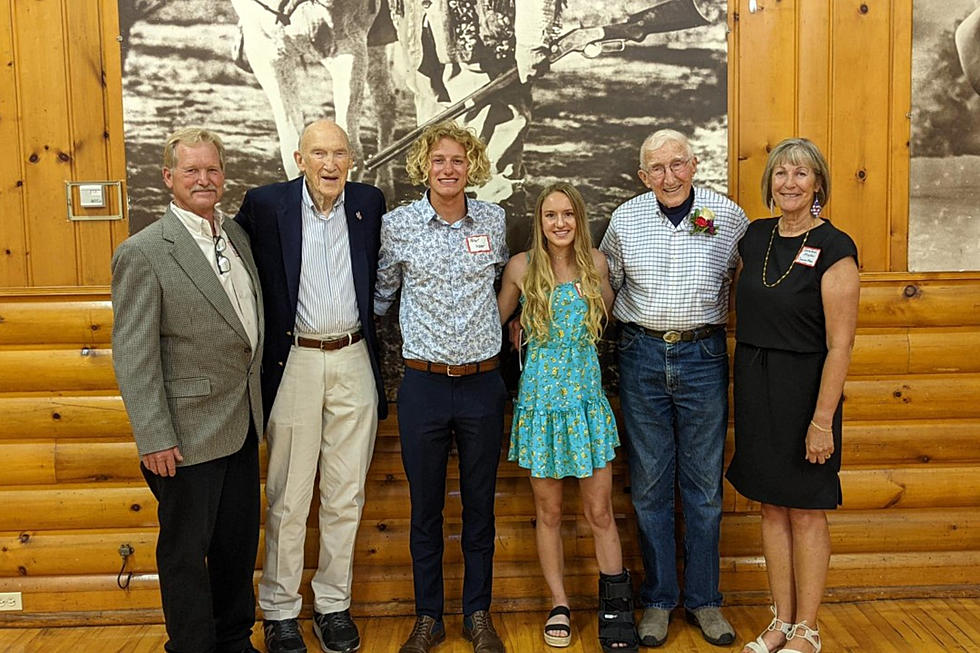 Rawlins' Thorvaldson and Star Valley's Visser React to Winning Simpson Award [VIDEOS]
David Settle, WyoPreps.com
Two very distinguished student-athletes, Sydney Thorvaldson and Peter Visser, were presented with the annual Milward Simpson Award last Saturday in Cody.
Both distance runners dominated in the state and made an impact on the national scene as well.
Thorvaldson is a six-time Gatorade Wyoming Player of the Year recipient, which is the most in state history. She also became the first person in state history to win a National Gatorade Player of the Year award, when she received that honor earlier this year. Thorvaldson won 19 individual state championships during her prep career. That included going undefeated in cross country during the regular season, regional, and state competitions. She was also unbeaten in the 800, 1600, and 3200 meters in both indoor and outdoor track and field. Sydney missed the outdoor season of her senior year due to an injury. Thorvaldson earned several All-American honors and holds national and state records. She is the first female winner of the Simpson Award from Rawlins High School and the second in school history, joining Scott Muir from 2001.
Visser is a four-time Gatorade Wyoming Player of the Year award winner with the 2021 honor yet to be announced. He's won 16 individual state championships in his high school career. He was a three-time state champ in cross country, won eight titles during indoor track, and five more in outdoor track. Visser received 22 all-state awards throughout high school. He is the all-class state record holder in the 3200 meters with a time of 9:18.79 set at last month's state track meet. Visser is the first-ever recipient, male or female, of the Simpson Award from Star Valley High School.
The Milward Simpson Award is considered the most prestigious honor a prep athlete can earn in their high school career.
Both are headed to the next level. Thorvaldson will attend the University of Arkansas, while Visser is heading to Weber State.
Most Beautiful Wyoming Place on Earth?