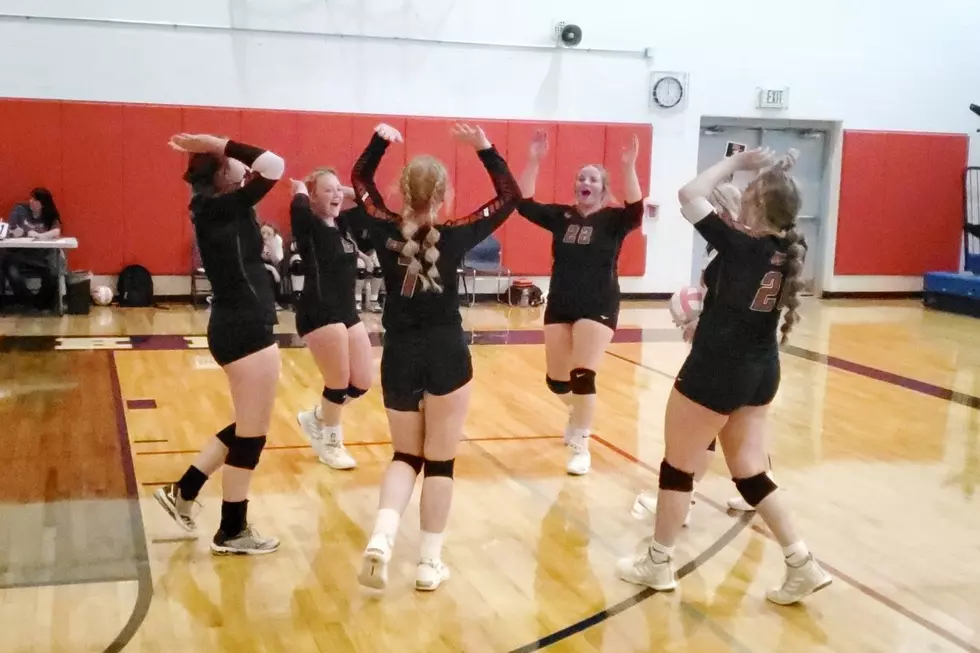 Red Devils Crash the Latest WyoPreps Volleyball Rankings
Photo Courtesy: Frank Gambino
It was a long time coming, but the Hulett Red Devils finally joined the new WyoPreps Coaches and Media Volleyball Poll.
They were the only new team in the Week 8 edition of rankings. The only other change was no tie in Class 2A.
Hulett is 21-3 on the season and broke into the top five at No. 3. The Red Devils had been close on a couple of occasions, but this was the week it ultimately happened. Southeast stayed at the top with 12 of the 15 first-place votes. Riverside remained second and also had two first-place votes. Cokeville slipped to fourth, while Kaycee held the fifth spot and garnered the other first-place vote.
This week's other difference saw Kemmerer at No. 5 in the 2A rankings but by themselves. Despite a loss last weekend, Big Horn was still No. 1 with ten of the 16 first-place votes. Burns, Wright, and Rocky Mountain also stayed at two, three, and four, respectively. The Rangers broke the tie for fifth with 12 more points in the voting this week.
Class 4A and 3A did not change.
Kelly Walsh remained at the top of 4A. Most of the votes were in before the Trojans lost to rival Natrona County on Tuesday night. Kelly Walsh received 12 of the 15 first-place votes. Thunder Basin and Cody also got first-place votes, and they were still second and third. Laramie and Star Valley rounded out the top five.
Mountain View earned ten of the 14 first-place votes and remained No. 1 in Class 3A. Lyman, Wheatland, Powell, and Douglas completed the rankings.
Click the button below to view the voting breakdown from the coaches and media around the state.
WyoPreps provides an opportunity for all coaches and select media members around the state to vote in our weekly volleyball rankings.
Kaycee Volleyball Jamboree
Kaycee Volleyball Jamboree