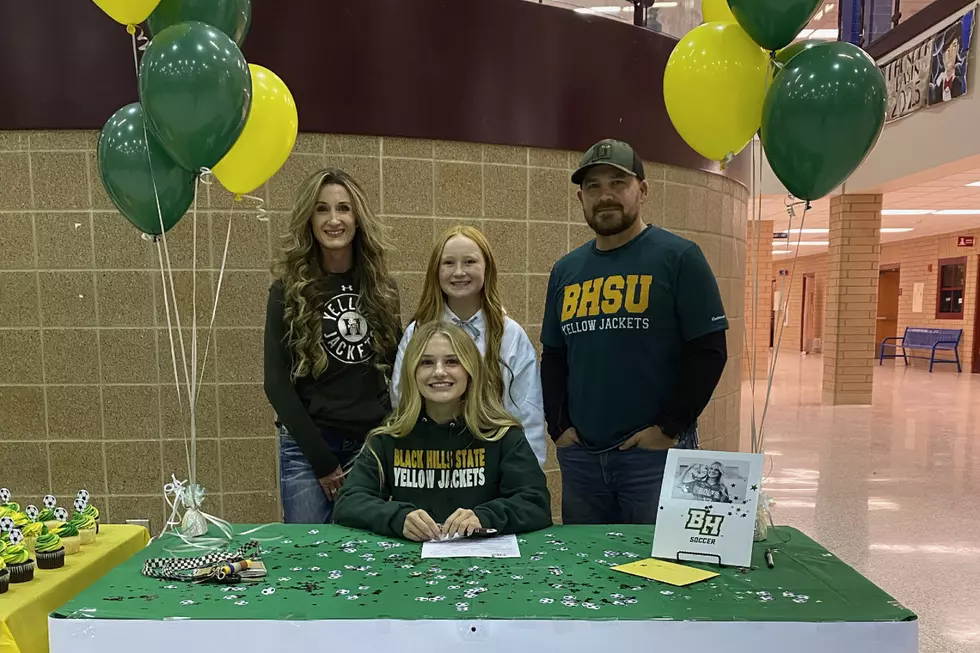 Thunder Basin's Kylie Hayes Will Play Soccer at Black Hills State
Courtesy: Jeremy Hayes
Thunder Basin senior Kylie Hayes is taking her soccer talents to Spearfish, SD, after recently signing with Black Hills State University.
She helped Thunder Basin to the Class 4A girls' soccer state championship in the spring of 2022 and a perfect season with a final record of 19-0. The Bolts outscored their opponents 74-4 in the title run.
Hayes is a two-time all-conference selection, three-year letter winner, and team captain for Thunder Basin. She has 21 goals and eight assists over two seasons at the varsity level.
Last spring, Hayes scored 12 goals and added four assists on the title team during her junior year.
As a sophomore, Hayes had nine goals and four assists and helped the Bolts finish runner-up at the Class 4A girls' soccer state championships.
Black Hills State University competes at the Division II level. The Yellow Jackets are a member of the Rocky Mountain Athletic Conference (RMAC). BHSU was 1-13-2 in the 2022 season.
Thunder Basin at Laramie Girls Soccer
No. 1 Thunder Basin played at No. 5 Laramie in girls' soccer on April 1, 2022.