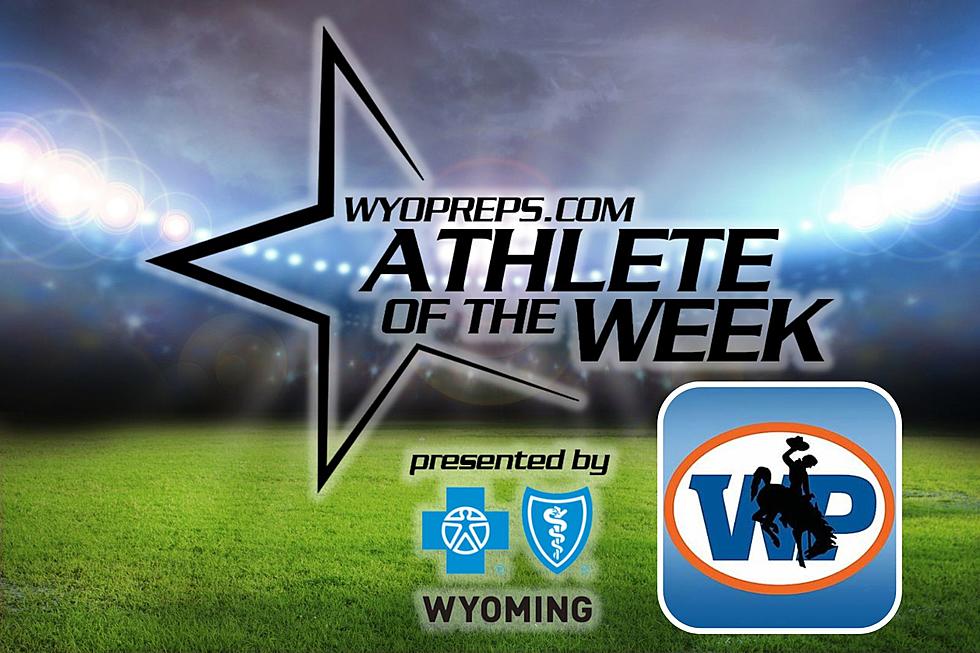 Vote for the WyoPreps Athlete of the Week Finalists 10-16-23 [POLLS]
Credit: TSM SE WYOMING/ Kalawin via Getty Stock-ThinkStock
Some outstanding efforts in cross country, girls swimming, volleyball, and football are being considered for the WyoPreps Athlete of the Week award.
The voting for this week's honor is open. The WyoPreps Athlete of the Week Awards are presented by Blue Cross/Blue Shield of Wyoming.
As promised, fans can vote to help us decide the winner. Your vote is counted as part of the overall deliberation for each week's Athlete of the Week honors. Winning the poll doesn't guarantee a selection.
WyoPreps narrowed the pool of candidates to six and five, respectively, after receiving nominations and considering the best performances for this week's awards. These nominees performed well during competitions between Oct. 9, 2023, and Oct. 14, 2023.
Cast your vote now.
The official winners are announced each Wednesday. WyoPreps will be featuring one female and one male student-athlete throughout the year thanks to our partners at Blue Cross/Blue Shield of Wyoming.
Big Horn-Tongue River Football
Big Horn-Tongue River Football
Gallery Credit: Susan Bullard