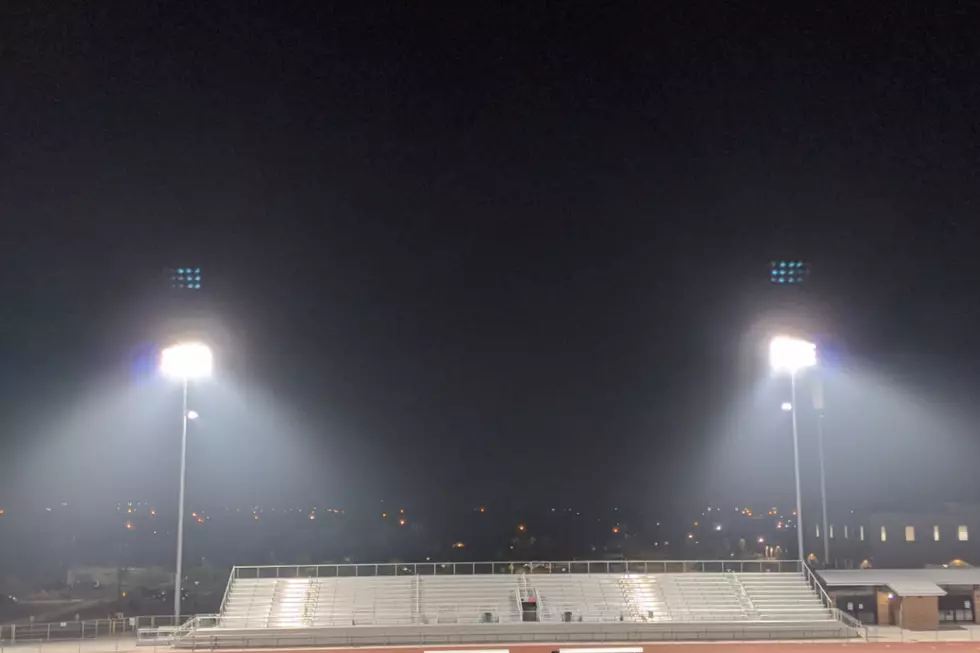 Vote for the WyoPreps Week 7 Football 'Game of the Week' [POLL]
David Settle, WyoPreps.com
It's the second-to-last week of the regular season and several key games will happen this weekend.
WyoPreps wants fans to choose which game we feature this week, as our 'Game of the Week.'
WyoPreps takes into consideration teams that have already been featured this season. We also know some games are more important than others in the playoff race. Thus, we've strategically picked certain games for Week 7.
We start with a key game in the Class 1A-9 Man West Conference between the Buffs and the Wranglers. There's a No. 1 vs. No. 2 in Class 1A-6 Man, as the Longhorns visit the Pronghorns in Farson. Then, it's another big game in Class 1A-9 Man but this one's in the East Conference, as two long-time rivals square off in Yoder, as Lusk visits Southeast. Heading into Class 2A, a game that will go a long way towards determining the top seed in the East Conference, Wheatland visits Torrington. From the 3A West Conference, a battle between two of the top teams, as Jackson will play the Panthers in Powell. Finally, from Class 4A, a game that has implications toward hosting playoff games has Thunder Basin and Natrona County matching up in Casper.
Cast your vote below for which game you think we should focus on. Share this with teammates, classmates, alumni, your community; whomever you wish.
Voting will close at a random time, so get your votes in sooner than later.
Enter your number to get our free mobile app
TACKLE THESE: Check Out the Best Uniforms In Each NFL Team's History