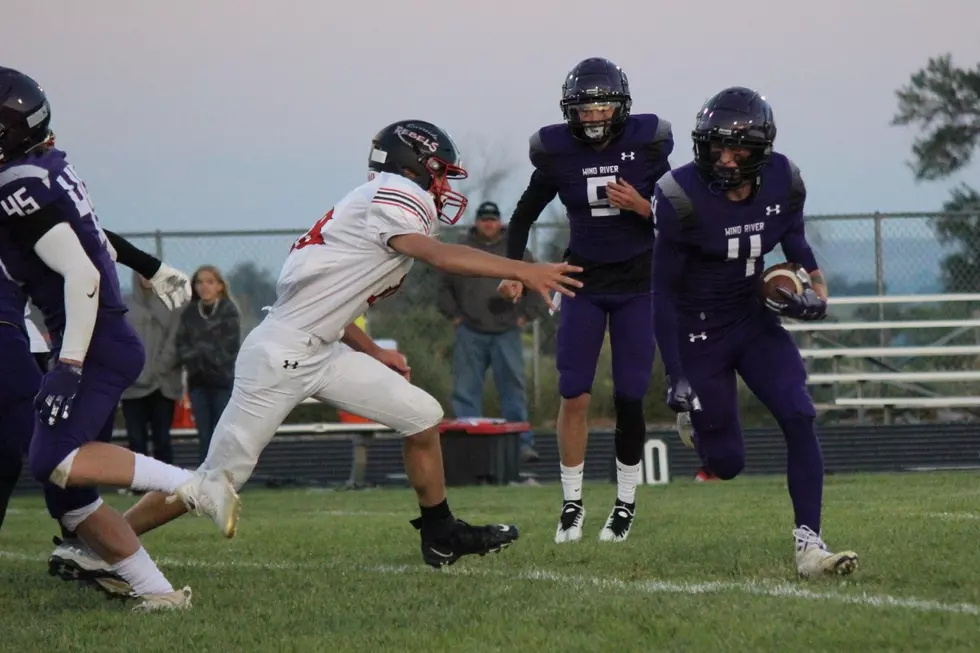 Wind River Stays Unbeaten With a Big Win Over Riverside
Photo Courtesy: Jessica Schooner
A year ago, Wind River turned in their first winning season in football since 2009 and made the semi-finals of the 1A 9-Man playoffs. The Cougars have high hopes this season and are 3-0 after a 50-6 win over Riverside over the weekend.
Wind River put 22 points on the board in the first quarter thanks to a 43-yard interception return for a touchdown from Frederick Cooper, followed by a 6-yard run for a score by Frederick, then a 52-yard gallop to the end zone by Jaycee Herbert. Riverside could never recover from that onslaught.
The Cougars were also productive in the 2nd quarter as Frederick reeled off a 53-yard run for a touchdown and Herbert scampered 68 yards for another TD. Riverside found the end zone later in the 2nd as Trenton Coronel found Conner Paxton but the Rebels trailed 38-6 at the intermission.
Frederick who ran for 190 yards put another touchdown in the books in the 3rd quarter with Carter Fowler concluding the Wind River by scoring a 1-yard TD run. The Cougars have a very interesting road game this week at Big Piney while Riverside at 2-1 on the year will host St. Stephens.
We have some great photos of this game to share with you from that game from Jessica Schooner in our gallery below. Enjoy!
Wind River-Riverside Football
Wind River-Riverside Football