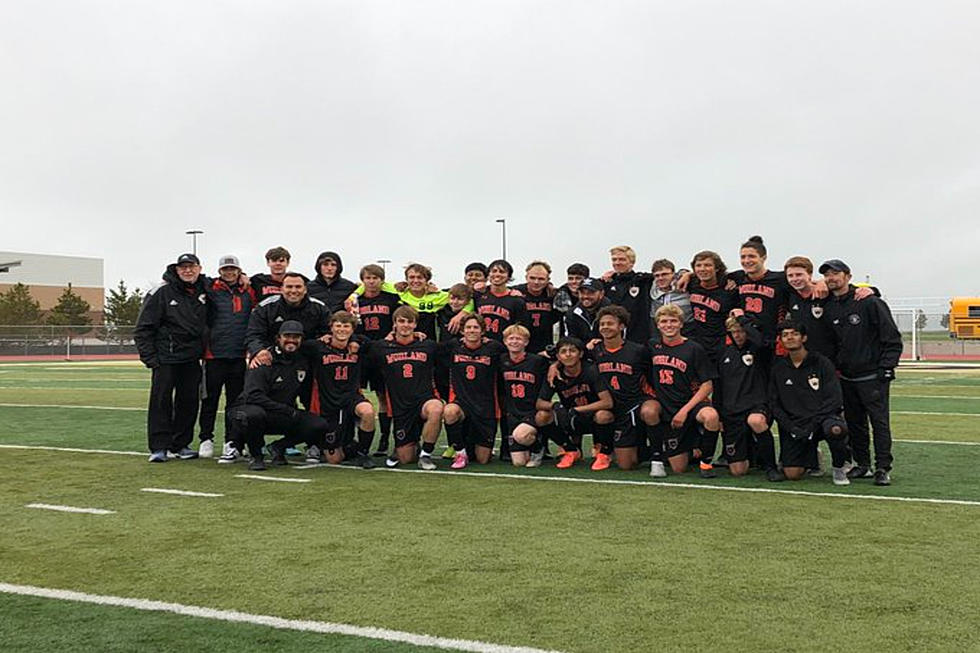 Rocky Cordova
Townsquare Media
The Worland Warriors won the Class 3A boys state soccer title over the Powell Panthers on Saturday.
Worland has won 46 straight games. This is also the team's third straight state soccer title. The team has had two straight undefeated seasons.
The game started out with both teams getting some positive possession on the offensive side of the ball. Both goalkeepers put on a strong performance in this match.
With about 20 minutes remaining in the first half of play, Worland got a penalty kick.
Cole Venable hit the penalty kick for the Warriors giving them a 1-0 advantage.
Worland had strong possession through the end of the first half and did not let up on defense.
The score at halftime was 1-0 in favor of Worland.
The second half of the game was just underway when a lightning delay hit in just the third minute of play.
The delay last nearly an hour before the teams was allowed to get back on the field.
Back on the field, both teams were eager to get back to play to claim the state title.
The second half saw many players cramp up but a strong defensive performance by the Warriors and the Panthers just could not break past the defenders.
The game ended with Worland beating Powell 1-0 to claim the 3A boy's soccer state championship.
The Warriors are coached by Ronald Overcast. I was able to catch Coach Overcast after the victory and he had this to say about his team.
"You want to build a strong program that can compete each year. We have a good group of players and a great coaching staff that helps teach these guys how to be champions" Overcast said.